Available Land, Developer Talent Boost Kansas City's Industrial Scene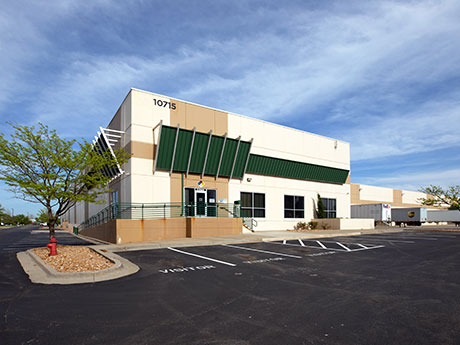 2021 was a historic year for Kansas City industrial real estate. The local market size eclipsed 300 million square feet of space, representing the 16th-largest industrial market in the U.S. Class A building inventory is nearly 44 million square feet, ranking 15th in the nation. 
Of the industrial building inventory, 14.4 percent is Class A, ranking ninth-highest in the country, suggesting the inventory that we have is quality compared with other U.S. markets.   
Capital markets are firm influencers with soft voices. Nationally, the amount invested is a record high.  Rental rate growth is at an all-time high and investors are confident that this growth will sustain. While you may not read about where capital is being deployed, the institutional development and investment activity provide the output to see where institutions have comfort.
Cap rates in the Kansas City area broke records and saw compression in the last year of 50 to 150 basis points depending on the asset class. This is a result of investors seeking return and believing in the long-term strength of tier II industrial markets and yield premium afforded in these markets compared with gateway cities. Well-positioned assets traded with cap rates in the low to mid-4's. 
There is a universal belief that the industrial market has a long-term positive outlook. This includes not only e-commerce and supply chain infrastructure, but also the manufacturing users that are slower to act. 
As manufacturing investment occurs, supplier and downstream impacts will further fuel demand. Over the years, we have tracked the impact of the two automotive plants in the area and these support 1 to 2 million square feet of supplier demand annually. 
Kansas City's attributes
It has been universally known that Kansas City benefits from transportation (highway, rail, intermodal center and waterway) infrastructure, low cost of operations, a quality labor pool and a central location affording two-day truck drive to over 85 percent of the U.S. population. Two additional area attributes are now becoming a strength. 
1. Available land: Land absorption historically has been +/- 60 acres per year coming into industrial development production. Over the last eight years, 325 acres per year have been put into production. 
Fortunately, the area has a large land mass, and more land is available that can be served by utilities. This demand has increased the value of industrial land and has also caused sites to be harder to develop. This leads to our second strength.
2. Developer talent: Kansas City is the location of the headquarters of the most active industrial developers in the U.S. These developers attract capital and users. They understand how to buy construction and have relationships with the best contractors. Development companies will devote more resources to source sites and do the additional work needed today to make sites developable.   
Newmark data reports that industrial net absorption nationally for the third quarter was 133.8 million square feet, representing an all-time high. Vacancy rates declined by 50 basis points, the steepest decline ever recorded in the U.S. in a quarter. The industrial demand continues on a national basis.  
What are the concerns? Employment problems and supply chain constraints have been challenges. Raising interest rates and inflation are underlying concerns. Hard assets should fare well as investors seek alternatives in light of consumer behavior changes.  
When considering population, Kansas City has 137 square feet of space per inhabitant while the national average is 106.6 square feet. There are several considerations that need to be understood, but this metric is beginning to be used scientifically for e-commerce users based on their supply chains covering the U.S. population. 
All of the serious e-commerce users will track their own square footage-per-person supply chains and these proprietary metrics will drive their growth, not the market statistic. But our high square footage per person suggests that we could be at the high end of this datapoint.   
Municipalities will need to get out in front of this steep demand curve and understand the importance of the employment base that comes with these developments. It should be noted that with the amount of opportunity in supply chain and related careers, these jobs are excellent for entry level positions with flexibility and growth available depending on the ambition of the employee. 
Kansas City is fortunate to be well positioned to take advantage of this historic time. Real estate experts will need to continue to adjust and offer necessary data, information and relationships to support investor/developer client demands.  
Mark Long is president and CEO of Newmark Zimmer. This article was originally published in the January 2022 issue of Heartland Real Estate Business magazine.
Get more news delivered to your inbox. Subscribe to France Media's e-newsletters.
Click here.