Demographic Trends Point to Strong Recovery for Texas Office Markets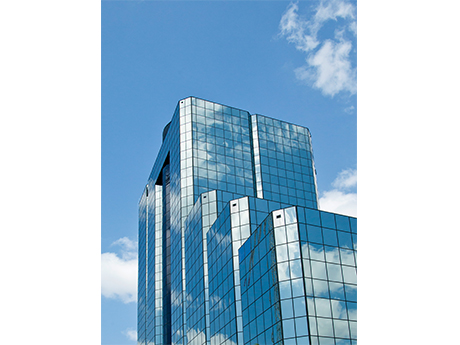 By Brett Merz, senior vice president, KBS
Texas continues to be a top state for job and population growth as its low cost of living and business-friendly policies attract companies and residents from other parts of the country. Many commercial real estate owners and operators are recognizing the state's potential for increased leasing activity in the second half of 2022 and throughout 2023.
The portfolio of KBS, which has long been investing in these markets, currently contains 16 office assets in these cities, and we continue to evaluate opportunities to acquire more that align with our investment strategy. Based on 30 years of experience in acquiring and operating premier office assets throughout Texas and beyond, here are a few trends we anticipate continuing for the remainder of 2022 and into next year.
In-Migration is On the Rise
Major Texas markets including Austin, Dallas-Fort Worth (DFW), Houston and San Antonio are likely to remain magnets for in-migration. Residents are moving to these markets in search of a more affordable quality of life, which is aided by the absence of a state income tax, and companies are seeking office space in a region with business-friendly tax policies.
Austin, in particular, continues to lead in growth. According to the U.S. Census Bureau, the state capital led the country in population growth from 2020 to 2021 stimulated by the booming tech industry. In fact, in 2020 this city successfully attracted notable household names such as Oracle and Tesla despite pandemic-induced uncertainties.
Not far behind Austin are DFW, San Antonio and Houston. These four markets offer a diverse talent pool for businesses, as well as opportunities for employees in a variety of industries. For example, the DFW metroplex is popular with financial services companies, while Houston and San Antonio respectively appeal to other top-performing sectors such as energy and cybersecurity.
 Health & Wellness Amenities Rise in Importance
The presence of health and wellness amenities will continue to be at the forefront of concerns for office users and investors, particularly as markets throughout the country are experiencing lingering effects from the pandemic.
In Texas, as in other markets, the office sector will see this play out via amenities that address the well-being of tenants, property management staff and visitors. These features include workspaces that allow for social distancing, outdoor gathering areas and green features such as LEED certifications and high-speed internet — all of which support sustainability initiatives that resonate with tenants and investors.
To this end, KBS recently embarked on a mission to ensure tenants had access to high-quality indoor air. We were able to verify more than 14 million square feet of Class A office space in our portfolio in less than a year with the UL Verified Healthy Building Mark for Indoor Air as part of this key health and wellness initiative. This includes such Texas properties as Providence Towers and Legacy Town Center.
We are continuously keeping an eye on market trends so that we can implement health-promoting amenities like these that tenants need and want.
Demand for Office Space Size Should Increase
Last year, Texas was ranked as the top-growing state in the United States due to continuous population growth and job availability, according to U-Haul's growth index. The office sector will benefit from this growth as the state's top markets consistently outpace the national average for return to office in the first half of 2022, as data from security firm Kastle Systems has repeatedly shown.
As the market continues to expand with companies like Wells Fargo planning a new regional campus with 800,00 square feet of office space in Irving and Goldman Sachs bringing 5,000 jobs to the state, interest in and deal volume for Texas office assets is likely to increase over the next 18 months.
We have noticed that office space that is designed to foster innovation and collaboration continues to appeal to tenants looking to relocate to Texas, especially larger companies that are looking to incentivize employees' return to central workplaces on either full- or part-time bases.
For example, we recently signed multiple leases at Preston Commons, a three-building office park located in the heart of the prestigious Preston Center submarket in North Dallas, bringing the building up to more than 95 percent leased. This activity reflects strong demand for office space in the Dallas area this year and into the next.
Texas is poised for ongoing growth well into 2023. With continuous in-migration, a focus on health and wellness amenities and increasing interest in office spaces, the state is positioned for continued office recovery for the foreseeable future.
Brett Merz is a senior vice president and asset manager for KBS, one of the largest investors of premier commercial real estate in the nation. KBS is a private equity real estate company and an SEC-registered investment adviser. SEC registration as an investment advisor does not imply any particular level of skill or training.
Get more news delivered to your inbox. Subscribe to France Media's e-newsletters.
Click here.