Draper and Kramer Arranges $14.9M in Financing for Student Housing Development in Normal, Illinois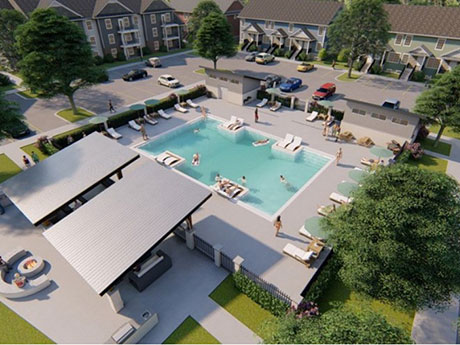 NORMAL, ILL. — Draper and Kramer's Commercial Finance Group has arranged a $14.9 million refinance and construction loan for The Park at Constitution Trail Centre, a three-phase student housing development in Normal. The financing retired the existing debt on the first two phases of the project and provided funding on the remaining phase of construction. The off-campus community serves students at Illinois State University.
The initial two phases, which were delivered between 2019 and 2022, include 204 fully leased beds. Phase III will offer an additional 76 beds upon completion, which is slated for August 2023. When complete, the development will contain a total of 280 beds across 13 buildings. The project is connected to The Constitution Trail, a paved 40-mile trail. Matthew Wurtzebach of Draper and Kramer arranged the loan on behalf of the borrower, 100 McKnight LLC.