El Moro Divests of Midland Apartments in Portland for $12M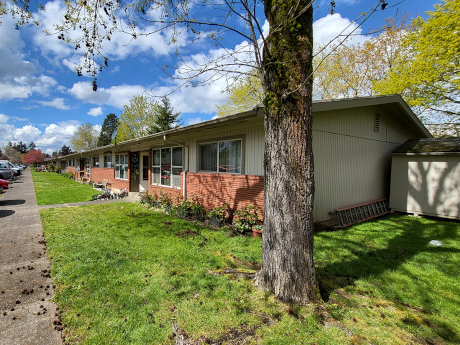 PORTLAND, ORE. — Norris & Stevens has negotiated the sale of Midland Apartments, formerly known as El Moro Apartments, in Portland. Midland Apartments LLC acquired the asset from El Moro LLC for $12 million.
Originally constructed in 1966, Midland Apartments features 94 residences with 27 one-bedroom/one-bath flats, 24 two-bedroom/one-bath units and 43 two-bedroom/1.5-bath townhomes. Community amenities include ample parking, a leasing office, community/playground area, extra storage space, balconies/patios for every unit and washer/dryer hookups in all but the one-bedroom units.
David Chatfield and Timothy Mitchell of Portland-based Norris & Stevens represented the seller and buyer in the deal.