Executive Q&A: Multifamily Building Costs Rise Up to 40 Percent in a Year, Says R&O Construction's Eric Stratford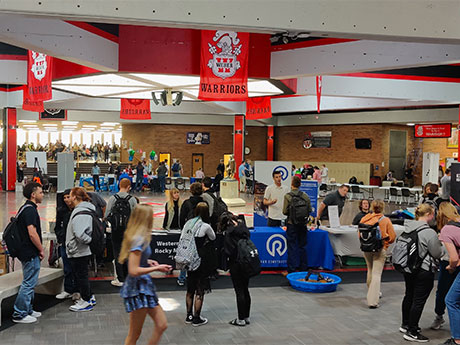 OGDEN, UTAH — Multifamily builders face many challenges, including schedule delays, supply chain interruptions, fluctuating material costs and workforce shortages.
Construction companies are exercising creativity in tackling these issues to meet high demand. Many firms that build commercial properties argue that smart planning and collaboration among architects, engineers and construction firms are the best ways to weather the storm.
REBusinessOnline, a sister publication of Multifamily & Affordable Housing Business, recently interviewed Eric Stratford, director of business development and pre-construction services at R&O Construction, about today's construction landscape.
REBusinessOnline: Tell us about your company.
Eric Stratford: R&O Construction was founded in 1980, and we are proud to say that our first client over 42 years ago is still a client today. We are headquartered in Ogden, Utah, with full-service offices in Salt Lake City and Las Vegas. R&O Construction currently employs approximately 185 employees.
Some of our recent projects include Senior Living on Washington, an affordable seniors housing community in Ogden; Ascent 1791, a LEED Gold Certified apartment community in Park City, Utah; and The Canyons Employee Housing Facility, a project ordered by Vail Resorts to provide housing for their employees.
REBusinessOnline: In which markets and/or regions are you most active?
Stratford: R&O is currently licensed in 18 states, with a strong emphasis on the Midwest to Western regions. We've recently seen an uptick in work in and around our office locations in Utah and Nevada.
REBusinessOnline: While the real estate fundamentals of multifamily demand remain strong, the U.S. economy is in choppy waters due to high inflation, rising interest rates and supply chain issues, among other factors. How has your business been affected by these headwinds?
Stratford: In Utah, we have a drastic housing shortage that has produced an explosion of multifamily developments over the past few years. This has allowed for consistent project availability for us.
Overall, our volume has remained consistent with annual growth metrics. However, the supply chain and cost have varied considerably. To address supply chain issues, we have implemented teams dedicated to staying in constant contact with suppliers. Our teams order the simplest of items such as drywall, electrical gear and mechanical equipment well ahead of schedule to ensure timely delivery. In the event of product being unavailable, the team frequently meets with our design and construction teams to determine alternative solutions and deliver schedules on time.
As for the expense to build, that varies drastically based on design, region, timing and current product availability. We are seeing prices increase anywhere from 15 to 40 percent based on those variables, but our fee structure has allowed us to remain steady in supporting our clients.
REBusinessOnline: The Association of General Contractors says about 90 percent of construction firms have a difficult time finding workers to hire. How is the workforce shortage playing out in your projects and what is your strategy to combat this issue?
Stratford: Finding the right person has become increasingly challenging. We rely on our employee- and client-focused company culture to maintain our workforce. Of our current 185 employees, about 100 have been with the company for 10 or more years. Through our values, we attract and retain the best of the best, allowing for our projects to follow suit.
Additionally, we attend job fairs, provide scholarships at local universities and are on the constant lookout for talented future employees. We also offer tours and informational meetings to school groups interested in construction trades.
Comparing today to just a couple years ago, we see fewer workers across all trades. The subcontractor community has been particularly affected by the workforce shortage. Subcontractors are busy. To accommodate the workload, they are spreading their workforce across many more projects than they have in the past.
Our mitigation strategy to get workers on our projects is to be a partner with our subcontractors. Helping them with quick turnaround on payment, listening to their ideas and needs and simply communicating with them regularly has allowed us to be a contractor they choose to work for.
REBusinessOnline: Regarding building materials costs, are you still incurring increases? If so, are any materials more costly than others?
Stratford: Currently, we see a lot of fluctuation on construction costs, sometimes daily. Costs seem to be flatlining one day, declining the next and soaring the day after that.
We're predicting the market to flatten over the next several months, as rising interest rates may put a damper on a project's viability. We believe this may result in the subcontractor trades bidding slightly more aggressively to keep their pipeline full for 2023.
REBusinessOnline: How can developers save on costs without compromising quality?
Stratford: We think that the single biggest way for developers to save on costs without compromising quality is to partner with both an architect and a contractor during the pre-construction phase of a project. This will help ensure the design of the project is sound.
We often see design timelines rushed by our developer partners. Although we recognize the timeline to get to market is critical for a project's success, we also feel there is huge cost savings in efficiency. Taking the time to coordinate subconsultants and refine the drawings to eliminate future questions can save a whole lot of time and money down the road.
Although we monitor materials pricing and provide avenues to mitigate risks associated with material costs, we feel that many developers fall short when it comes to truly empowering an architect and contractor team to develop a really good set of construction documents and efficiently manage the project once a shovel hits the dirt.
We in the AEC (architectural, engineering and construction) industry may not be able to control the many economic factors that affect the pricing of materials, but we can control the design and efficiencies in how we build a project.
REBusinessOnline: Regarding the region in which you most frequently build, how is it unique from a construction/building perspective?
Stratford: A large portion of our projects for multifamily are in the Salt Lake City (SLC) and Las Vegas markets. I think the biggest difference that we see when comparing those two markets are the seismic constraints on the SLC market. To meet SLC's seismic building requirements, we tend to see a lot more structural features such as hold-downs, threaded rod brackets and shear walls.
REBusinessOnline: What can you share about how your company leverages technology to its advantage and to the advantage of your clients?
Stratford: Technology guides our process. We use proprietary software called Sub-Central to keep a full-time listing of our subcontractors. We notify them of bid opportunities and track performances. We use project management software that keeps owners and workers in constant communication, and third-party software such as BIM that aids in the building process itself. Our industry is heavily involved in outcomes, and technology lends better opportunities for those outcomes to be positive ones.
That being said, each individual job site is unique and faces its own set of challenges. We have built all over the western United States, priming us to identify challenges early on and develop mitigation strategies with our team to overcome those challenges.
REBusinessOnline: How has the pandemic changed the type of buildings you're constructing?
Stratford: We have not noticed a major shift in the design of units at this point. Design trends seem to be driven more so by the markets in which our developer partners are operating.
REBusinessOnline: Is green building still a priority, or have you found that goal becoming less prevalent in the face of today's challenges?
Stratford: We have seen a shift toward energy efficiency in the multifamily market. While LEED certification has become less prevalent, we have found that energy codes and local municipal codes have adopted many of the initiatives we originally saw in LEED-certified projects. This tells us that, though the certification stamp may not be sought, green living is here to stay and remains a focal point in construction.
REBusinessOnline: Is there a project that you feel is exemplary for your firm? How is the project emblematic of some of the challenges and solutions you have shared?
Stratford: We would note Senior Living on Washington in Ogden, Utah. This project is a special one for us not only because this facility addresses the current housing shortage, but because it offers 100 percent affordable housing to the senior community in Ogden.
Senior Living on Washington is a 105-unit, open floor plan complex complete with 9-foot ceilings, quartz countertops, private balconies, walk-in closets and one- or two-bedroom options. Community amenities at Senior Living include a kitchen, lounge area, recreation room, fitness center and an outdoor courtyard prepped with a fireplace and in-counter grills. Each apartment exceeds the sustainable energy-efficient criteria established by Enterprise Green Communities and is Energy Star rated. The low-flow water fixtures preserve over half a million gallons of water annually.
The project was developed by Canterbury Partners with Think Architecture Inc.'s design and will be managed by EMG Management.
We're proud of our work on Senior Living on Washington, but the highlight of the ribbon-cutting ceremony at this facility was the kind words from some of the soon-to-be residents who reached out to our team to express gratitude for their new homes.
— Interview by Lynn Peisner, compiled by Channing Hamilton
Get more news delivered to your inbox. Subscribe to France Media's e-newsletters.
Click here.