Florida, Texas Dominate U-Haul's Top 25 Growth Cities of 2021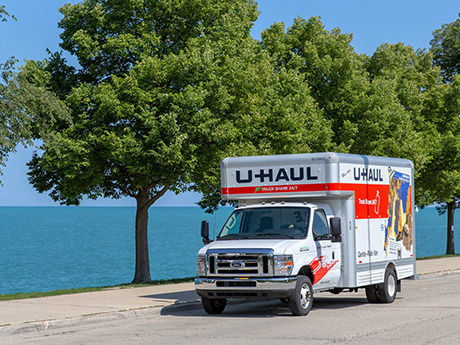 PHOENIX — Florida and Texas dominated the list of top 25 growth cities highlighted in the U-Haul Growth Index, an annual metric tracked by the Phoenix-based moving giant. Together, Florida and Texas accounted for 15 of the top 25 markets for one-way U-Haul moving trips in 2021.
Kissimmee-St. Cloud, a Central Florida metro situated less than 30 miles south of Orlando, came in at No. 1 for 2021 after finishing second in both the 2019 and 2020 rankings. Rounding out the top five in-migration markets for 2021 are Raleigh-Durham, N.C.; Palm Bay-Melbourne, Fla.; North Port, Fla.; and Madison, Wis.
Arrivals of U-Haul trucks into Kissimmee-St. Cloud climbed 31 percent from 2020, while departures rose 29 percent. Arriving trucks accounted for 53.2 percent of all one-way U-Haul traffic in Kissimmee-St. Cloud, which was one of Florida's 10 markets in the 2021 list.
"Florida remains competitive, especially during the COVID era," says Miguel Caminos, president of U-Haul Co. of Orlando. "We've pushed through and business is thriving. It's not just people moving to Florida, but businesses moving because they see better opportunities here."
"Florida has always been a destination location for retirees, but more so (in 2021), a lot of people took early retirements and decided to come down," adds Mario Martinez, U-Haul area district vice president of Southern Florida.
Growth cities are calculated by the net gain of one-way U-Haul trucks entering a city or market versus departing in a calendar year. Migration trends data is compiled from more than 2 million one-way U-Haul truck customer transactions that occurred last year. (Neighboring cities in U-Haul markets are often packaged together for migration trends purposes.)
Outside of Florida, Texas also proved a popular landing spot last year. The Lone Star State had five growth cities among the top 25, led by College Station-Bryan at No. 7. Grapevine, Austin, Richardson and Carrollton were the other four Texas metros that made the list.
On the other end of the spectrum, California ranked last among U-Haul growth states in 2021. However, the state had a couple pockets of growth with Sacramento-Roseville ranking No. 8 and San Diego coming in at No. 12.
The U-Haul Growth Index does not correlate directly to population or economic growth, but the metric is an effective gauge of how well cities are both attracting and maintaining residents. U-Haul used data from its more than 23,000 truck- and trailer-sharing locations in all 50 states, as well as 10 Canadian provinces.
— John Nelson
Get more news delivered to your inbox. Subscribe to France Media's e-newsletters.
Click here.