General Motors to Invest $918M Across Four U.S. Manufacturing Plants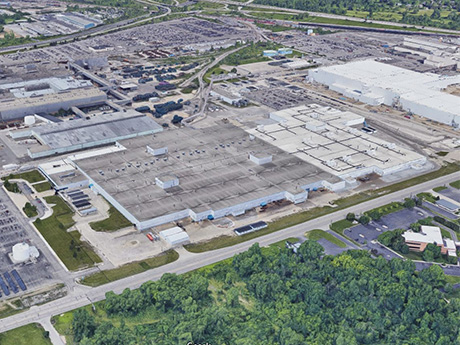 DETROIT — General Motors Co. (NYSE: GM) has announced plans to invest $918 million in capital improvements at four of its U.S. manufacturing plants. The initiative is designed to elevate the company's production capacity for full-size trucks and sport utility vehicles while also establishing facilities that support the growth of GM's electric vehicle (EV) divisions.
The Detroit-based automotive giant is committing a total of $795 million to two of its Michigan facilities that will support the production of small-block V-8 engines. The company is investing $579 million at its plant in Flint, and the remaining $216 million will be allocated to GM's facility in Bay City, where parts such as camshafts and connecting rods that support these engines will be assembled.
GM is also investing $55 million in its manufacturing operations in Defiance, Ohio. Of this sum, $47 million will be used to prepare the facility for the manufacture of block castings to support future V-8 engine programs. In addition, GM will construct an $8 million casting development cell for future EV initiatives.
Lastly, the company has earmarked $68 million for upgrades to its manufacturing facility in Rochester, New York. At this location, GM plans to invest $12 million to prepare the facility to build intake manifolds and fuel rails for the future V-8 engine production that is happening in Flint. The Rochester investment also includes $56 million for the production of battery pack cooling lines, which will exclusively support EV assembly.
"These investments, coupled with the hard work and dedication of our team members in Flint, Bay City, Rochester and Defiance, enable us to build world-class products for our customers and provide job security at these plants for years to come," says Gerald Johnson, GM's executive vice president of global manufacturing and sustainability.
"The teams in Rochester and Defiance are also leading our transformation to an all-electric future," adds Johnson. "Their flexibility to build components for both internal combustion and electric vehicles highlights why our manufacturing team is second to none."
GM has not yet released details on timing and performance features of its new line of V-8 engines. Construction and infrastructural improvements at the various plants are scheduled to commence immediately.
Brands of GM, which has a 115-year operating history, include Chevrolet, Buick and Cadillac. The company's stock price opened at $35.69 per share on Monday, Jan. 23, the first full day of trading following the announcement of this capital outlay. The stock price is down 30 percent from $51.40 per share a year ago.
— Taylor Williams
Get more news delivered to your inbox. Subscribe to France Media's e-newsletters.
Click here.