JLL: Hotel Industry Has Opportunity to Enact Real Change with Sustainability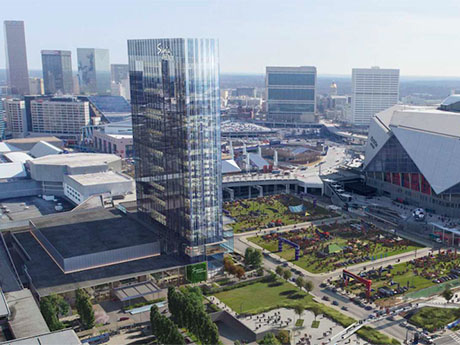 By Zach Demuth, Head of Americas Hotels Research, JLL Hotels & Hospitality
Amid one of its most transformative periods in history, the U.S. lodging industry has an opportunity to enact real change through a renewed commitment to sustainability. As the world looks to reduce its carbon emissions, hotels play an important role, as they are the most energy- and water-intensive of any commercial building type globally.
Not only will a commitment to sustainability help to slow climate change, but failure to do so also has the potential to result in lower asset value, increased operational costs and decreased consumer demand.
Following the pandemic's unprecedented impact on lodging demand, which was worse than that of 9/11 and the financial crisis of 2007-2008 combined, the industry demonstrated its resilience in 2021 with U.S. revenue per available room (RevPAR) reaching 83 percent of 2019 levels.
While demand rebounded more quickly than most prognosticators expected, the industry continues to struggle to generate consistent profits, with gross operating profit per available room (GOPPAR) only recovered 71 percent relative to 2019. This has been driven by rising costs, lack of ancillary revenues and a historic labor shortage. As the industry looks to right-size profits, sustainability should come top of mind.
Aside from labor, utilities and property maintenance represent the highest variable cost in hotels (12.1 percent of sales in the U.S.). 
The implementation of even the simplest sustainability measures, such as LED lighting or smart thermostats, can potentially reduce utility costs up to 40 percent, while also increasing the lifespan of portions of the asset. With owners and operators looking to mitigate rising pressures on their margins, it's time for the industry to embrace these opportunities.
Some owners have already observed these benefits, such as Hersha Hospitality Trust's guestroom energy management systems, which have saved the company $1.5 million in utility costs annually with a 2.5-year payback period. 
Hersha is in the process of building upon its commitment to sustainability via the implementation of onsite renewable energy. The company is also in the process of installing solar panels across its portfolio. Hersha expects this measure to reduce total electricity consumption by as much as 25 percent per hotel.
In addition to cost mitigation, hotels have the potential to generate higher consumer demand and grow market share via a stated commitment toward sustainability. 
In a recent Booking.com study, 64 percent of 29,000 travelers surveyed said they prefer a sustainable accommodation if given the choice. This has prompted the Online Travel Agency (OTA) and other third-party distribution sites to integrate sustainability metrics into their booking engines.
While comprehensive data is not yet available, early trends indicate that customers will actively choose sustainable hotels in markets with multiple options. Operators have taken notice, with companies like Marriott, Hilton, Hyatt and International Hotels Group starting to add sustainable metrics to their own booking sites and committing to reduce their carbon footprints by at least 25 percent within the next three years.
Commercial and hospitality investors are also recognizing the benefit of sustainability. Since 2016, green-certified commercial assets have sold for an average of 11.5 percent more than those without such certifications. 
This "green premium" is increasingly becoming part of the conversation during hotel acquisitions and is likely to factor in even further with Uniform System of Accounts for the Lodging Industry (USALI)'s introduction of required sustainability disclosures beginning in 2024.
These metrics are anticipated to create increased transparency across the lodging industry with respect to energy consumption waste and water usage. This change is expected to result in additional sustainably focused investments with capital sources potentially shying away from hotels that do not meet certain criteria.
It's time for the lodging industry to embrace sustainability. At a time when the industry is looking to reinvent itself, sustainability offers an opportunity to increase profitability, drive higher investor returns and, most importantly, improve the planet on which we live.
Get more news delivered to your inbox. Subscribe to France Media's e-newsletters.
Click here.