Kansas City Retail Market Continues to Evolve During COVID-19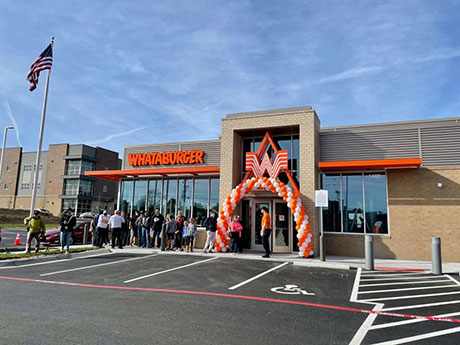 To the surprise of many in the Kansas City retail sector, the end of 2021 looked much different than most anticipated when 2021 began. As uncertainty buzzed through the retail world, the flurry of 2021's real estate activity was a welcome surprise. Retailers who embraced technology and adapted to the changing circumstances of today's world were able to reap the benefits 2021 offered. 
As consumers took advantage of post-lockdown freedoms, brick-and-mortar retailers experienced a surge in sales volume. Throughout 2021, many national retailers and local Kansas City owners reported volumes exceeding 2019 pre-COVID levels. It's comforting to report that retail leasing and sales continue to be strong, and overall Kansas City remains consistent in attracting retail business during these uncertain times.
One of the most recognizable transformations in retail is the way in which technology seamlessly connects e-commerce and brick-and-mortar stores. Consumers can now use technology to satisfy their desire for the contactless fulfillment of their order, browse local inventory at grocery and retail stores for immediate pickup and grocery shop without entering the store. This list will continue to grow as acceptance of the technology accelerates.  
Another noticeable retail alteration is the addition of drive-thrus as well as drive-thru-only concepts at eateries such as Chipotle, Pizza Hut, Starbucks and multiple others. Chipotle opened its first Kansas City-area drive-thru location in early 2021 with additional "Chipotlanes" scheduled throughout the Kansas City region. Pizza Hut opened its first "Hutlane" in western Lenexa, with more planned throughout the area. Shake Shack recently announced it is now open in metro Kansas City with its second drive-thru location in the nation. 
Banks have also adapted by expanding drive-thru lanes, shrinking lobby and office square footage and positioning locations in Kansas City's most highly visible and prime spots.
Tenant activity
The many changes that evolved in 2021 brought to life the notion that brick-and-mortar can and will become an integral and much-needed component to bridge the gap between e-commerce and the local consumer. Other notable changes in the Kansas City region include the relocation and/or expansion of several existing retailers, along with the introduction of new retailers adding their footprint to the Kansas City market.
In the Kansas City northland, locally owned RedX grocery store announced in late 2021 that it will begin to build a new 59,000-square-foot store on the southeast corner of its current location. Completion is slated for fall 2022.
Taco Bell's Cantina concept just announced its first regional location will be located in Kansas City's Westport district in the newly completed Westley on Broadway development. It will feature indoor and outdoor bars, VIP rooms, a DJ, many TVs and an assortment of local craft beers and wine, along with the Twisted Freeze customized with vodka, tequila or rum.
Whole Foods Market recently announced plans to construct a new larger store to replace a nearby existing market. The new 44,840-square-foot store will be located in Overland Crossing at the corner of 119th Street and Metcalf Avenue.
In South Kansas City, locally owned Chick-In Waffle opened its second location along Bannister Road between I-435 and Highway 71.
Another new addition to Kansas City is Chiefs Fit. M6 Football, the entity which has opened several gyms with other NFL teams, along with the former owner of 24-hour Fitness, have partnered to open their first Kansas City-area location. Chiefs Fit opened in 2021 at the corner of 91st Street and Metcalf Avenue at the newly remodeled Regency Park shopping center in Overland Park. The second Chiefs Fit will be a 32,000-square-foot location scheduled to open in the historic Jack Henry Building on the Country Club Plaza in early 2022.
Multiple coffee retailers announced their expansion plans for the region. Dutch Bros Coffee announced it will open multiple locations. Two locations will backfill former Sheridan's sites in Kansas City and Belton, along with a third location planned for Shawnee. Other coffee retailers announcing new locations include Meta Coffee, Vested, Messenger, Transit, CommonHouse Coffee and several others.
Macy's announced the closing of its Independence Center location early in 2021. On a positive note, the former Macy's at the Shops of Prairie Village is slated for a proposed Hen House and a OneLife Fitness. The adaptive reuse will bring 120,000 square feet of new retail space to the area.  
To sum up the 2021 retail activities in the Kansas City market, the grand prize for retail media coverage in the region goes to no other than Whataburger. When Patrick Mahomes introduced his ketchup craving to the nation in late 2018, one remark caught the attention of every Kansas City Chiefs fan — he craves a Whataburger in Kansas City. 
That media attention led to a flurry of conversations that ultimately led to the desire being fulfilled. With new locations already open in Lee's Summit and Independence, and soon to open in Overland Park and Blue Springs, Whataburger plans to add an additional 30 locations in the Kansas City region in the coming years. Mahomes is now a franchisee and many of the announced locations will be under his umbrella of stores.
As 2022 progresses forward, uncertainty will still exist as new variants of COVID pop up from time to time. As retailers continue to create a seamless connection between e-commerce and brick-and-mortar, consumer's acceptance and use of these changes help investors, brokers and retailers breathe a sigh of relief from what 2021 could have unleashed. A comforting result of 2021 is that brick-and-mortar is an important component of the overall retail picture in Kansas City and across the rest of the U.S.
Darren Siegel is a retail specialist with Block & Co. Inc. Realtors. This article was originally published in the January 2022 issue of Heartland Real Estate Business magazine.
Get more news delivered to your inbox. Subscribe to France Media's e-newsletters.
Click here.