LA Office Market Struggles, but Tenants, Investors See Opportunity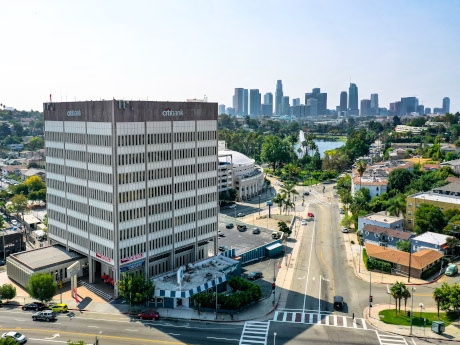 By Jerry Holdner, Southern California Region Lead, Avison Young
The Greater Los Angeles office sector is experiencing a fragmented and slow recovery post-pandemic as the fallout is being addressed in various ways by office tenants, investors and owners. The first quarter of 2022 ended with a 15.4 percent office vacancy rate, which was up from 15 percent at the end of 2021. It is also up from the previous high of 13.1 percent that was recorded in 2010. We started to see several companies require their employees to return to work at least in some capacity in the first quarter, which typically included a hybrid schedule. With gas prices soaring and an extremely competitive job market, hybrid situations have been significant bargaining chips for employers to attract and retain employees. 
That said, we don't see leasing demand returning to pre-COVID levels for at least 12 to 24 months or longer. Office occupiers have and will continue to evaluate both their short- and long-term occupancy strategies. With all indicators pointing to hybrid work remaining indefinitely, office users are seeking to reduce their footprints.
This typically involves a flight to quality as office rents are low and concessions are consistently on the table for new leases and renewals. Our first-quarter office report had asking rents increasing by 1.2 percent since the beginning of 2021 and tenant improvement allowances for Class A space averaging about $100 per square foot. As we enter the second quarter, we don't see any significant changes to the leasing and TI allowances. 
We have been seeing a favorable unemployment rate of around 7 percent in the Los Angeles metro area and believe that number will continue to shrink through the end of 2022. This is a huge improvement from the pandemic's peak of 17.9 percent in May 2021. While unemployment is low, Avison Young's proprietary Vitality Index, which leverages mobility data to track foot traffic at specific locations, shows that overall visitor volumes metro-wide remain 23 percent below pre-pandemic levels. Office visitor volumes, meanwhile, will remain 64.5 percent below pre-pandemic levels (as of late March).
As testimony to confidence that the Los Angeles market will recover in the not-so-distant future, capital has been chasing core and core-plus properties. Investors are looking to hone in on discounted asset pricing. They are particularly bullish on creative office assets that are occupied by entertainment and media industries as they have performed extremely well. Inventory remains tight as landlords are reluctant to list an asset with so few options to trade into. Traditional office property pricing is expected to continue to soften, however, and the sizable spread between investment yields, benchmark rates and lower pricing could attract new capital sources, especially for cash-flowing properties.
The Los Angeles office market has been slow to recover, but it still remains one of the nation's top regions for entertainment, tech, media, advertising, finance, tourism, health services and research. As we transition from a pandemic to an endemic, the market is expected to strengthen. Now is an ideal window of opportunity for tenants to negotiate favorable leases and investors to acquire assets that will appreciate and stabilize as the market improves. 
Get more news delivered to your inbox. Subscribe to France Media's e-newsletters.
Click here.