MARTA Signs 130,000 SF Office Lease at Uptown Atlanta's East Tower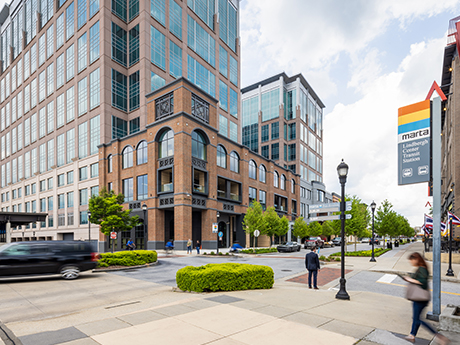 ATLANTA — The Metropolitan Atlanta Rapid Transit Authority (MARTA) has signed a 130,000-square-foot office lease at Uptown Atlanta, a 47-acre mixed-use development in Atlanta's Lindbergh neighborhood. Rubenstein Partners is redeveloping Uptown Atlanta, which is anchored by the Lindbergh Center MARTA Station and home to MARTA's headquarters. MARTA is moving its Capital Programs, Expansion and Innovation (CPEI) Group to the project's East Tower. About 540 MARTA employees are relocating to occupy four floors at Uptown Atlanta from 2400 Piedmont Road.
Uptown Atlanta features 100,000 square feet of street-level retail space, greenspace and art, as well as 1 million square feet of Class A office space. Rubenstein recently completed the reimagination of the 35,000-square-foot office atrium to include modern amenities and collaborative spaces. Skillshot Media, an esports provider, recently relocated its headquarters to the project and regularly activates the high-tech atrium with global esports events. Rubenstein plans to complete the redevelopment this fall.