Minneapolis Suburbs Continue to Shine for Retail Real Estate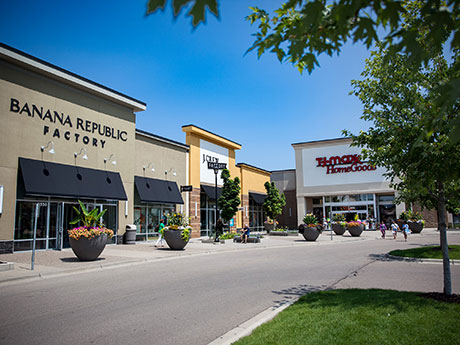 By Jesseka Doherty and Johnny Reimann, Mid-America Real Estate
The fundamental strength of the metro Minneapolis economy is on full display in the suburban retail real estate market this summer, where space is tight, new supply is limited, rents are on the rise and construction costs continue to challenge tenants and landlords alike.
The macroeconomic picture in the first half of the year was stunning, actually. For the second quarter that ended June 30, the unemployment rate was a remarkable sub-2 percent, which was even lower than the national level of about 4 percent, and consumer spending was robust.
Urban submarkets have been more challenged, but even in the Minneapolis central business district, retail rents are holding up as the office market shows stability.
Driving demand 
With work-from-home still a factor, remote employees who live in the suburbs often are more inclined to shop, dine and play close to home, which bodes well for retail in proximity. 
Across key trade areas, retailers and other tenants in regional and community centers are more in demand than ever. Submarkets faring well include Apple Valley, Burnsville, Coon Rapids, Eagan, Maple Grove, Roseville and Woodbury.
The densification of the suburbs also is driving demand for retail and contributing to the growth of retail nodes. In the metro Minneapolis area, there were 17,928 multifamily residential units under construction at the end of the first quarter, according to Yardi Matrix, with an additional 51,000 apartments in the planning and permitting stages.
Tenants expanding 
Tenants opening additional outlets in the market include coffee and quick-service restaurants such as Caribou Coffee, Chipotle, Crisp & Green, Shake Shack, Starbucks and Sweetgreen. Chicken concepts are hot, too — no pun intended — and medical services including urgent care and private medical clinics are absorbing space with buildouts more akin to offices.
Retailers Big Lots, Kohl's and TJ Maxx are opening new locations as well, often filling the void of shuttered department stores in smaller community malls. Smelling opportunity, Ross Dress for Less has finally entered the Minneapolis/St. Paul market.
Some homegrown tenants are on the rise, too. Nautical Bowls, the Acai concept, is in expansion mode. So are pet concepts as retailers and related service providers demonstrate the appeal of their offerings to consumers intent on pampering their puppies.
Deals get tougher to do
With space tight in "A" locations with good parking and visibility, and construction costs higher by 20 to 30 percent, getting deals done today is tougher, especially for tenants without strong credit histories and proven sales performance.
It's certainly tougher for tenants in that position to get generous improvement allowances or deals on rent. Conversely, only with higher rents will many landlords provide generous buildout support. Even then, labor shortages are slowing the pace of work. So tenants and landlords must often be creative to value-engineer the scope to bring down labor usage and costs.
Investor interest is high
With retail real estate, especially regional and community centers, performing well in the market, interest among investors in the product type remains high. In the first half of 2022, 193 properties traded, with total sales volume of $744 million, according to the Minnesota Commercial Association of Real Estate/Realtors. Notable sales in the second quarter included Mankato Heights Plaza in Mankato, at 150,342 square feet, which sold for $25.8 million. Five Below, Michaels and TJ Maxx anchor the center.
Looking ahead, our optimism is more muted as the macroeconomy begins to slow given inflation and the tick-up in interest rates. Still, capital and credit are widely available for quality assets, including grocery-anchored centers in strong locations with well-performing ancillary services tenants. 
The relative balance of supply and demand bodes well for investors and tenants, including those occupiers who are well capitalized, can be creative in their use of space and have winning concepts for which there's consumer demand.
Jesseka Doherty is vice president of leasing and Johnny Reimann is a principal and vice president with Mid-America Real Estate. This article originally appeared in the September 2022 issue of Heartland Real Estate Business magazine.
Get more news delivered to your inbox. Subscribe to France Media's e-newsletters.
Click here.