Multifamily Represents the Land of Opportunity for North Texas Developers in 2022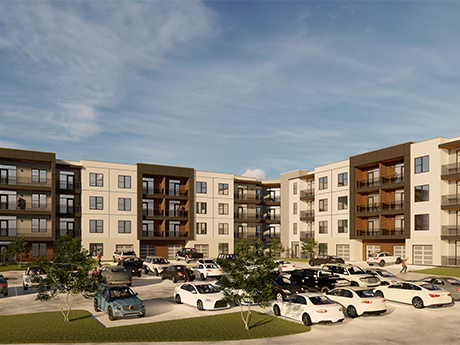 By John Griggs, co-founder, co-CEO, Presidium
Everything is bigger in Texas, including the opportunity for apartment investment, development and absorption — and the nation is catching on. 
In 2021, Dallas-Fort Worth (DFW) again led the country in the number of multifamily units delivered, adding more than 20,000 new residences for the fourth year in a row. With the thriving economy, lower taxes, central location and an influx of people moving to the area via natural net migration and corporate relocations, it's not surprising that the demand for apartment units is at an all-time high.
A study from RealPage reported that the issuance of North Texas apartment building permits saw a 27 percent uptick in the 12-month period between September 2020 and 2021, one of the heftiest increases among the 10 largest U.S. markets. 
While the hyper growth the DFW area is experiencing is a positive thing, it's shaping the economic landscape so rapidly that developers have to adapt efficiently and effectively. Supply chain issues and production bottlenecks are further complicating this equation. 
Desirability Brings Demand 
A clear benefit for us in the current North Texas real estate industry is that population, job opportunities and incomes are surging. The flood of the young professional class moving to the area has resulted in a plethora of quality, Class A multifamily developments, and we've seen the 'booming 'burbs' also make a huge impact on DFW's emergence as a top market for apartment development. 
With the population of North Texas continuing to accelerate, demand for multifamily housing is still outpacing supply. Not to mention, land sites for new construction in desirable submarkets are few and far between, forcing developers to look into newer areas of Dallas with more pioneering and
less-proven locations. 
The robust investment demand has made DFW the single-largest real estate transaction market in the country. Even investors that we regularly communicate with — from California and New York to Europe and Asia — are observant of the success that the DFW metroplex has experienced and want a piece of the pie. 
Although this growth is fueling multifamily construction, it can also be a double-edged sword. While the big relocations and net migration happening in DFW lead to investment in communities and spur more job
opportunities, they could also put a strain on existing infrastructure and cause displacement of existing residents. 
It's also important to note that the competition for apartment sites is strengthening by the minute as more developers lay their foundations for this sustained boom, causing constraints on development here to become more pronounced.
Many municipalities in DFW either substantially limit the number of units that can be built through restrictive zoning or require dense construction types (notably with parking garages or ground-floor retail space) that make projects difficult to justify on a cost basis given prevailing rents. 
Surging labor and materials costs are other obstacles that will make it harder to build apartments in the next 10 years versus the previous decade. But these constraints will also help prevent overbuilding, which should keep rent and occupancy levels robust.
With all this to consider, it's no secret North Texas is a hot market and will continue to be throughout this year and beyond. Developers may be caught off guard by the hyperactivity the North Texas market is experiencing if they're unaccustomed to different real estate cycles, specifically as it relates to multifamily development. For industry veterans, the challenges of intense market changes are both frequent and inevitable, forcing them to adapt to working in a far more competitive market.  
Pushing Projects Forward 
Even with the positive growth coming to North Texas, the macroeconomic influences on construction costs and supply chain issues plaguing the entire industry are major factors within the overall equation. 
Fluctuating prices in the building industry have been so frequent — often changing dramatically by the day — that accurately estimating construction materials costs and pricing out projects has become a significant obstacle for multifamily developers. Plus, the nationwide issue of extended lead times for materials has resulted in a shift in focus from fast and efficient completions to more careful planning and coordination. 
Luckily, rising costs have been offset by increases in rents and sale values for completed projects. This didn't happen overnight, but there was a period of several months where costs rose before rents and values inflated. 
However, just as things were getting more and more costly, rents began to soar. In mid-2021, many DFW submarkets saw double-digit rent increases; vacancies began to dramatically drop and move-in concessions tapered as well. With this uptick in top-line income for apartments, projected net operating income for new developments justified construction again, despite the higher costs.
With so much multifamily housing hitting the market and under construction in DFW, developers should focus on the bigger picture instead of being concerned with short-term effects of fluctuating market conditions. As long as there's an increase in job opportunities, new growth and people moving to the area, then developers should gladly embrace the hyperactivity and meet the current demand with open arms. 
— This article originally appeared in the January 2022 issue of Texas Real Estate Business magazine.
Get more news delivered to your inbox. Subscribe to France Media's e-newsletters.
Click here.