NewcrestImage, Hospitality Capital Partners Acquire 16-Property Hotel Portfolio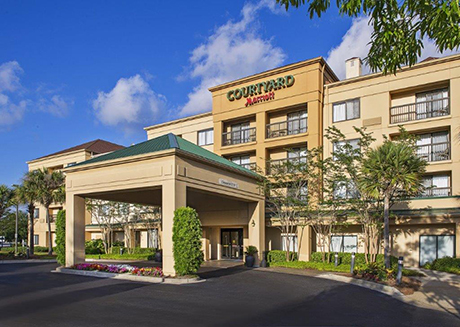 GRAPEVINE, TEXAS — A joint venture between NewcrestImage and Hospitality Capital Partners (HCP) has agreed to acquire 16 Marriott-branded hotels totaling 2,155 rooms across nine states.
The portfolio includes 13 Courtyard and three Residence Inn properties located in Georgia, Massachusetts, North Carolina, New York, Oklahoma, Pennsylvania, South Carolina, Texas and Virginia. The transaction is expected to close in the fourth quarter. The seller and price were not disclosed.
"This acquisition affirms our high expectations and high confidence in hotel investments, both near term and long term," says Mehul Patel, managing partner and CEO of Grapevine-based NewcrestImage.
Over the company's history, HCP and its principals have owned almost 50 hotels in the western United States, notably The Saguaro Scottsdale, located in that city's historic Old Town area. Other projects include 25 golf courses through its associated company, Parks Legacy Project.
After selling 27 hotels in January to Summit Hotel Properties for $822 million, NewcrestImage has been in active acquisition mode. The company has added 76 hotels totaling approximately 7,600 rooms since March, including this latest transaction.
Earlier this month, NewcrestImage agreed to purchase 45 hotels with a total of approximately 3,300 rooms from a private investment firm. The portfolio includes 35 Marriott-branded, seven Hilton-branded, two Choice-branded and one Radisson-branded properties located across 11 states — Arkansas, Colorado, Illinois, Iowa, Kansas, Michigan, Minnesota, North Dakota, Ohio, South Dakota and Texas.
Since its founding in 2013, NewcrestImage has completed more than $3 billion in transactions involving almost 275 hotels, featuring almost 30,000 hotel rooms, in 130 communities across the country.
— Kari Lloyd
Get more news delivered to your inbox. Subscribe to France Media's e-newsletters.
Click here.