Orange County's Retail Sector Looks Resilient in 2022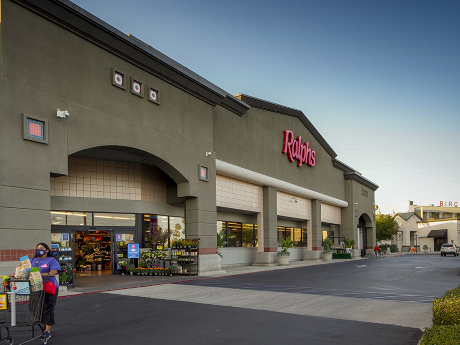 By Glenn R. Rudy, Senior Managing Director, Retail Capital Markets, Newmark
We all know the commercial real estate industry is cyclical and there are casualties in every cycle across asset classes. However, retail seems to always be in everyone's crosshairs. It quite frequently is the tail wagging the dog across institutional investors. Consider this, though: if there is one thing the pandemic has proven (once again), it is that the retail sector as a whole is one of the most resilient in the industry.
Nowhere in the country is this statement more evident than here in Orange County. While investment sales activity was sluggish overall in 2021, picking up largely in the fourth quarter, retail leasing activity was record breaking. Annual net absorption turned positive after nine consecutive quarters of losses. Vacancy rates have not yet returned to pre-pandemic levels, but rent growth has reach a new all-time high as of year-end 2021.
Tenants and landlords were both motivated to sign leases in 2021 to satisfy the increased market demand from consumers yearning to get out and be social again. Society wanted to spend its money on soft goods, dining out and enjoying the retail experience that was so sorely missed in 2020.
On the investment front, retail sales in the United States for 2020 was a paltry $40 billion, down over 55 percent from the peak investment year of 2015. Investment sales surged back in 2021, recording more than $76 billion in overall activity. Nearly half of that occurred in fourth-quarter 2021. Orange County ranked as the 10th most active retail investment market in the country in 2020 and 15th in 2021 as capital was drawn to historically less active suburban markets like Phoenix, San Diego and the Inland Empire. This was largely due to the COVID flight from primary markets. As we start the New Year, Orange County has already registered some of the largest individual retail sales in the Western U.S., including Brea Gateway for $85.7 million and Gateway Shopping Center in Mission Viejo for $33.5 million.
Following a tumultuous year in 2020, the Orange County labor market is recovering rapidly. While the turn of the calendar registered 47,000 job losses, nearly 150,000 payroll additions since then are a testament to economic resilience. Leisure and hospitality, which saw the largest decline in jobs in 2020, has recorded the highest job growth of any sector. Trade transportation, utilities, and professional and business services accounted for the balance.
Going forward, all will monitor the enduring saga around COVID-19, but CRE eyes will keenly monitor inflation and benchmark moves from the federal government. Despite this, retail activity in Orange County and the majority of the U.S. should continue its unprecedented momentum throughout 2022, primarily based on the immense amount of capital looking to be put to work after being sidelined for nearly 24 months. Buckle your seatbelts. It looks like it should be a highly liquid moment in time for quality retail.
Get more news delivered to your inbox. Subscribe to France Media's e-newsletters.
Click here.