By Dan Spiegel of Coldwell Banker Commercial
As we enter an age where online shopping dominates the retail landscape, a recurring discussion in commercial real estate is what part malls play in this new world, if any part at all. More and more malls are "dying out," which creates a difficult challenge for property owners as conventional indoor malls are no longer a commodity due to constantly evolving shopping trends.
My team and I work with retail property owners and buyers at Coldwell Banker Commercial to address these difficulties and help build a new future for successful mall properties. Thankfully, there are a few key strategies property owners can implement to save their shopping centers from becoming obsolete.
One of these strategies includes renovating a mall to create new stores and experiences, repositioning the space as a social destination for recreation. Another involves transforming shopping centers into mixed-use spaces, adding apartments and multifamily units to increase foot traffic and provide people with access to shopping, housing and other essential services.
Older Properties, New Market
The Reno Public Market in Reno, Nev., is a great case study that demonstrates one of the ways in which property owners can adapt to current market trends and keep the public engaged. The Casazza family originally opened the shopping center in 1964 as the Shoppers Square mall, and the family has continued to own and operate the property for more than 50 years. Shoppers Square has survived five decades of mall trends but, like many centers in the age of online shopping, it was struggling.
The Casazza family spearheaded a rehabilitation project with Foothill Partners that prioritized repositioning the retail center as a mixed-use space offering dining, entertainment and retail. The space was reopened this January as Reno Public Market.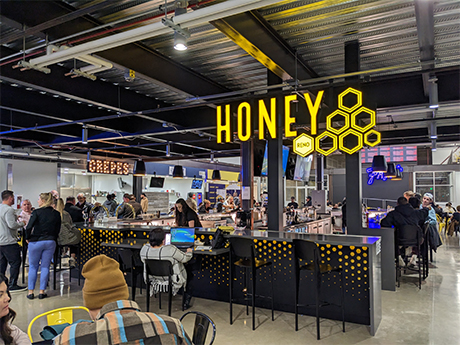 The real takeaway from this case study is that property owners can actually implement small changes that have the power to transform dead malls into social hotspots. By adding new restaurants, boutique stores and a live music stage, Reno Public Market has been repositioned as a social hub and is paving the way for malls to survive in a digital world.
Some property owners have taken this even further, expanding on malls as a social destination and stepping into the community space by adding multi-unit housing so residents have easy access to the mall's amenities. Kimco, for example, has submitted plans for the Christown Spectrum mall in Phoenix to undergo a revitalization that will add a 760-unit apartment complex to the shopping center. This upcoming development demonstrates the value property owners see in wholly reimagining malls as we know them.
A residential development may seem like a big undertaking, but this is a key strategy that property owners are implementing to save malls from destitution. The Christown Spectrum is one of the oldest malls in Phoenix and, thanks to the property owners, the shopping center will have a new lease on life.
The Boulevard Mall in Las Vegas is another example of how adaptability can pull a mall back from extinction. Locally based Sansone Group bought Boulevard Mall back in 2013 when it was truly struggling to survive. It redeveloped the mall to make it a hub for socializing and employment. Sansone added family friendly experiences like the Sea Quest Aquarium, Galaxy Theaters and John's Incredible Pizza. The Boulevard Mall also features offices for Anthem Blue Cross Blue Shield Health Insurance in the former Macy's building, accomplishing Sansone's goal of bringing additional job opportunities to the area. This mixed-use approach, which combines traditional mall experiences for families with office spaces, allowed the shopping center to thrive in new ways.
There are many examples of what property owners can do to keep malls alive in 2023. Whether it be the addition of housing to build a community or creating a new urban-like environment through added restaurants, entertainment and boutique shops, it's the commercial real estate space that plays an essential role in keeping malls alive. Although the future of malls is unknown, as long as property owners continue to focus on meeting consumer needs by providing destinations that best fit their community's culture and lifestyle, there will still be a place for malls in our ever-changing world. 

— By Dan Spiegel, Senior Vice President and Managing Director, Coldwell Banker Commercial. This article was originally published in the August 2023 issue of Western Real Estate Business.