Phoenix's Successful Retail Sector Stretches from Power Corridors to Main Streets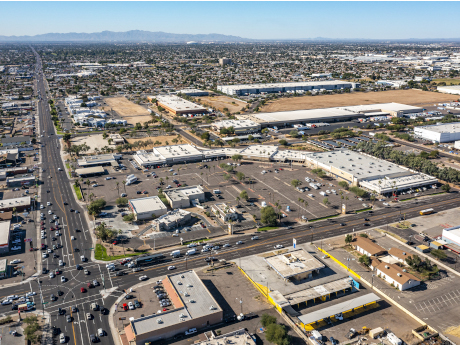 By Dave Cheatham, President, Velocity Retail Group
For decades, Arizona's housing and commercial real estate industry have benefitted and fed the state's robust gains as population grew. Even during the pandemic, Phoenix welcomed more than 140,000 new residents fleeing more expensive, crowded coastal cities for what many deemed an improved quality of life. 
As we know, retail follows housing. Phoenix's housing market has restarted, and these new markets will need retail to serve them.
It has taken 15 years for retail vacancy rates to return to pre-recession levels in Phoenix. In the second quarter of 2022, the direct vacancy rate for retail properties declined to 6.7 percent. West Phoenix, Northwest Phoenix and Scottsdale are currently the strongest submarkets, drawing residents to fast growing cities and towns.
I see retail expanding as residential development at the edges of the city continue, and agricultural land is transformed into subdivisions. With inflation shrinking household budgets, consumers are making intentional choices on where they drive and what they buy. Those retailers who are large-space occupiers will continue to focus on delivering value and lower prices to their customers.
Shopping center development has been anemic in Phoenix in the past decade, as those that lease big boxes — largely the general merchandise and home improvement stores — have stayed on the sidelines. About 80 percent of the market consists of smaller businesses looking to lease street-level retail space, as well as food and beverage tenants competing for a limited number of retail pads. This expansion is occurring throughout the Valley, and tight inventory is placing upward pressure on rents and pad prices.
Let's not forget that Americans are, first and foremost, consumers. The No. 1 form of entertainment is shopping and dining. It is one of our most cherished national pastimes, and I don't see that ending any time soon.
Get more news delivered to your inbox. Subscribe to France Media's e-newsletters.
Click here.