Prognosis is Good for Medical Office Investment in 2023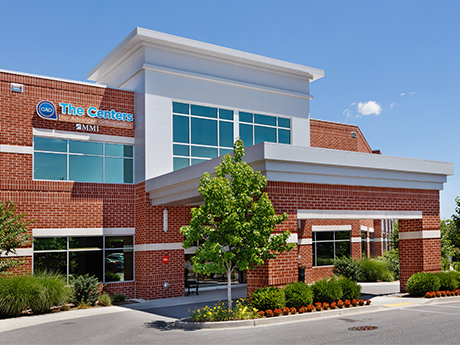 By Jim Kornick and Mike Wilson of Avison Young
After a historic run coming out of the COVID-19 pandemic, the medical office investment market cooled in the second half of 2022. But signs point to better times ahead.
Right now, the cost of debt has not just doubled but has become harder to get. Healthcare providers have been hit hard by inflation and worker shortages. Tenant improvement costs are out of sight. A recession looms. Uncertainty dominates, and so many investors have gone "pencils down."
The good news: This will not persist, though it will put a downward pressure on pricing.
As previous cycles and the pandemic demonstrated, demand for outpatient health services will continue to increase. The aging population, chronic disease and the drive for convenience and lowest cost of delivery continue unabated.
As a result, the sector finds itself in the best position in history, with medical office building occupancy at its highest, above 92 percent nationally with rents continuing to rise. A slowdown in new medical building deliveries is anticipated. Patient demand is not inelastic, but most of it is not discretionary and tenants are very sticky.
Sellers will be motivated to sell for the same motivations as always: change of circumstances, alternative uses for capital, rebalancing of portfolios and end of fund lives. What we will not see are sales motivated by unprecedented high prices driven by plentiful cheap debt and equity. Owners that do not recognize this are not "sellers."
Inflation and supply chain limitations and costs can be more painful for small and mid-size medical practices. Rapidly increasing equipment and technology costs will continue to put pressure on these practices.
In addition, costlier and potentially limited lender options for mid-size and smaller physician groups could cause them to look to their real estate to unlock capital.
Sale-leasebacks of owned facilities could bring more attractive yields and terms than potential mortgage options, which could allow for a continuance of or an additional pop in sale-leaseback transactions. The demand for sale-leasebacks of strong, well-located facilities will remain robust, and we expect continuous capital appetite, should there be product available for sale.
In short, healthcare real estate will remain a "safe haven" investment for capital from around the world.
While we enter 2023 in a bit of a price discovery mode for buyers and sellers, many have higher replacement costs and a belief that interest rates will moderate and opportunities will appear. The New Year will start off slowly, but deals will happen.
By the end of 2023, total deal volume will likely return to healthy historic levels after taking a pause for the moment. There are plenty of investors ready to acquire medical office buildings at a lower price, betting on the sector's fundamentals. And for those investors, these investments will outperform other sectors.
Jim Kornick and Mike Wilson are principals at Avison Young and co-lead the firm's healthcare capital markets division. Kornick, based in Washington, D.C., has more than 30 years of real estate industry experience as a broker, developer and investor. Wilson, based in Chicago, has represented both institutional and private equity clients in investment property sales, as well as working with clients in sale-leaseback transactions totaling over $8 billion.
Get more news delivered to your inbox. Subscribe to France Media's e-newsletters.
Click here.