Reimagined Class A Office Projects Lead Phoenix's Road to Recovery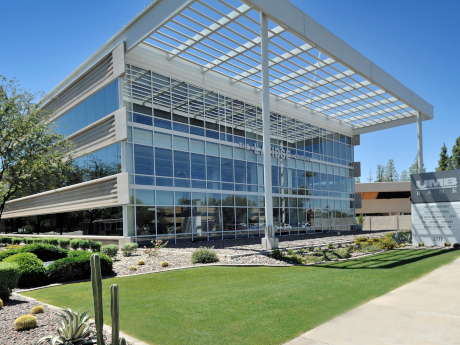 By Phil Breidenbach, Senior Executive Vice President, Colliers
 Class A landlords are answering the call from tenants for captivating workplaces. These re-imagined environments are drawing businesses to buildings and invigorating absorption in the market. 
Greater Phoenix office vacancy fell to 13.5 percent at mid-year, which was a 0.6 percent drop from last quarter and 0.7 percent lower than mid-year 2021. This number also sits 1.6 percent below the national average. While 287,000 square feet of new product was delivered, more than 587,000 square feet was absorbed. This is evidence the workforce is finding its way back to the office, if not full-time at least a few days a week.
The refreshing surge in absorption is driven by companies coming to the best and newest buildings — redefining Class A with amenities that compel the workforce back into the office. New buildings like 100 Mill and Cavasson are two great examples. The first, 100 Mill, was completed in the second quarter and is more than 90 percent preleased. The building will feature next-level common areas and best-in-class meeting and lounge areas.
The flight to quality trend has evolved into a flight to experience trend. Companies are finally coming to grips with the reality that how they use office space needs to change. Bringing people together in person is imperative to stimulate innovation and, to get the most out of their teams, companies need a better environment.
Landlords of existing Class A properties are stepping up to compete with these newly constructed competitors. The Grove at 44th Street and Camelback Road hit a high-water $54 per square foot rent for the Camelback Corridor and it hasn't even opened yet. Tourmaline Capital Partners and Monarch Alternative Capital purchased four buildings at the Esplanade for $392 per square foot. They believe that by investing $50 million in updates, that property will be able to match or exceed the Grove's rental rates. 
Camelback Corridor leader Biltmore Center is also responding to the competitive amenity environment by enhancing its Class A buildings with valet parking and state-of-the-art meeting and training facilities to go with wellness facilities, pickleball courts and golf simulators. 
While the Greater Phoenix market was hit with a surge of sublease space since 2020, many of those smaller blocks have been quickly leased by companies seeking ready-to-occupy offices. Large blocks of sublease space continue to saturate the market. Mid-year statistics included 6.2 million square feet of sublease space available, which is an increase of 740,568 square feet from the end of March. 
Building sales were brisk during the second quarter, up 70 percent year over year. Office properties totaling $708 million changed hands last quarter, highlighted by Nikola Motor Companies' sale of its 171,000-square-foot headquarters facility. While rising interest rates may slow some sales, we anticipate robust third-quarter activity as value-add trades are teed up to close and industrial and multifamily developers continue acquiring older, obsolete buildings for redevelopment.
It is clear landlords and developers are creating environments that can attract the workforce back to the office. The market is responding in kind. We see this continuing through the end of the year, with an exciting future for the back-to-the-office workforce.
Get more news delivered to your inbox. Subscribe to France Media's e-newsletters.
Click here.