Reno Office Leasing, Development Bounce Back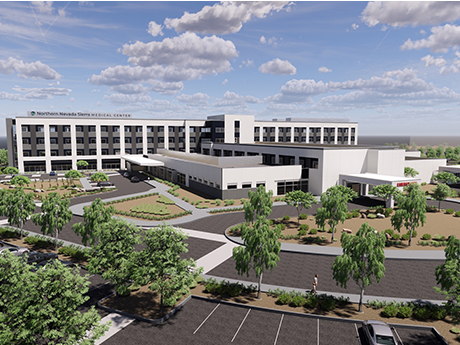 By Patrick Riggs, Senior Advisor, Office, Dickson Commercial Group
The leasing market in Reno/Sparks is back on track following a strong end to 2021. The fourth quarter of 2021 concluded with an impressive 145,558 square feet of positive net absorption. This was the third straight quarter of positive net growth.
Panasonic Energy stole the headlines in the quarter four with its 95,000-square-foot lease of 645 E. Plumb Lane in Reno's central submarket. However, demand in the smaller office spaces under 5,000 square feet continues to be the driving force in this rebound. Local and regional companies with more flexibility to maneuver the pandemic were rewarded in 2020 and 2021 by capitalizing on aggressive landlord concessions. We are starting to see these concessions being rolled back as demand continues and vacancy nears pre-pandemic levels.
The 2021 Reno sales market bounced back from 2020 with increases across the board in overall volume, price per square foot and number of sales. Both volume and the number of sales
nearly doubled year over year. Average sales pricing is coming in at $300 per square foot, while new build-to-suit construction is over $400 per square foot with no slowdown in sight. 
Owner-users and office investors have been aggressive in their acquisitions by taking advantage of the lower interest rate environment and continued economic growth and stability. We expect to see a similar story in 2022 with increased buyer demand and limited inventory across all professional and medical office product. 
New professional and medical office developments are on the horizon and scheduled to be completed this year. Most notably, the new UHS hospital will be in Reno's South Meadows submarket. It is projected to be 350,000 square feet of hospital and medical office. Another project expected to be completed this year is the Reno City Center in Downtown Reno. This mixed-use development will contain 105,000 square feet of office with 85,000 square feet of ground-floor restaurant and retail. 
Our office team at DCG remains cautiously optimistic in our office market for 2022 as we begin to see an end in sight to this pandemic. However, we will continue to monitor additional storylines, such as inflation, supply chain delays and construction costs, in the new year. Reno and the greater Northern Nevada office market have displayed impressive resiliency in the past two years, and we do not expect anything less for 2022. 
Get more news delivered to your inbox. Subscribe to France Media's e-newsletters.
Click here.