Rents, Developments, Interest Rise in Boise's Industrial Market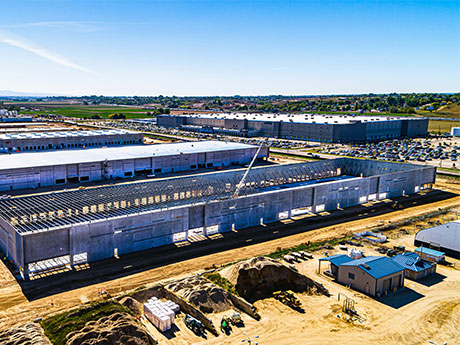 By Chris Pearson, Industrial Specialist, TOK Commercial
Idaho remains a prime area for industrial growth in 2022, with nearly 180 deals completed across Southern Idaho's top markets. Activity is strongest in the Boise MSA as more than 1.2 million square feet of net absorption has been recorded so far in 2022. This is up from 1.1 million square feet at the end of June 2021. Top deals for the year include Federated Ordinance leasing 265,200 square feet of new construction in Caldwell, as well as Amazon leasing 141,400 square feet in North Meridian. 
Overall industrial vacancy has remained low across Idaho. Total vacancy in the Boise area has been below 1.5 percent over the past 12 months. It currently sits at 1.2 percent. Vacancy is slightly higher in the Magic Valley & Eastern Idaho MSAs, with total vacancy above 2.5 percent in both markets. However, total vacancy in Idaho Falls, the largest market in Eastern Idaho, hit a historic low of 1.3 percent in June. Vacancy is also at a record low in Twin Falls, the Magic Valley's main industrial hub, which is currently at just 0.2 percent.
Based on vacancy alone, supply appears to lag behind demand. This should not remain the case for long as more industrial product is steadily added across Idaho, most notably in the Boise MSA. Prior to COVID, only a few local developers built the majority of the industrial product in this region. Since 2020, more national industrial developers have entered the market. This includes Bow River Capital, LDK Ventures and AT Industrial. 
As more developers break ground, speculative construction has ultimately surpassed the 2021 record-breaking total halfway through 2022, with nearly 900,000 square feet delivered. This represents 81 percent of all new construction in the Boise valley. This additional space has allowed multitenant vacancy in the Boise MSA to rise above 4 percent for the first time in more than a year. The latter half of the year will see even more construction delivered, with nearly 1.5 million square feet estimated for completion. The majority of this growth will occur in Canyon County, with notable projects like the 464,500-square-foot Fuller84 Business Park and 305,000-square-foot-plus North Ranch Logistics.
As new inventory is added to the market, lease rates may begin to flatten as landlords become more competitive in acquiring tenants for their new spaces. However, current lease rates remain at record highs. Overall lease rates for the Boise MSA crossed into the $0.90 per square foot range (NNN, monthly) and are currently at $0.95. While rates are not quite as high in Eastern Idaho, which sits at $0.71 per square foot, they are up 20 percent from 2019. In the Magic Valley, overall lease rates have seen the biggest jump in the past three years with rates more than doubling to $0.85 per square foot.
Get more news delivered to your inbox. Subscribe to France Media's e-newsletters.
Click here.