San Antonio Retail Market: The Beat Goes On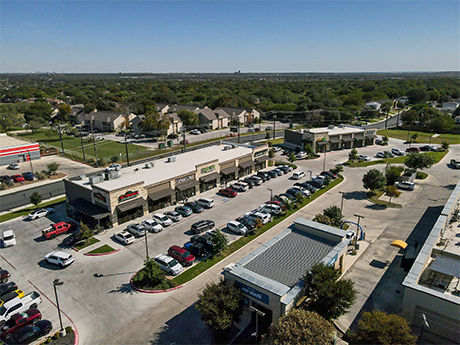 By Steve Monroe, CCIM, San Antonio market manager, Oldham Goodwin
The past year has seen steady improvement in the key performance metrics of the San Antonio retail market. 
Two years ago, participants in the retail sector, both local and national, were understandably preoccupied with questions about how the COVID-19 pandemic would impact retailers and owners of retail properties. The shift toward online shopping had begun several years earlier, and there was great fear that the pandemic would accelerate that trend such that it would prove fatal to retailers. The economic slowdown and quarantine restrictions that were implemented during the early part of the crisis appeared to validate those concerns.
However, with the widespread availability and use of vaccines during the past 12 months, the San Antonio retail market, which initially saw significant layoffs and dramatic slowdowns, has come roaring back. The move toward online buying has indeed continued apace, and some consumers have shifted toward having goods delivered to them or utilizing curbside pickup models. In spite of these changes, nimble retailers have adapted to the changing landscape, and most are now thriving.  
In fact, for most retailers, the biggest operational problems have nothing to do with lack of customers. The real struggle lies in finding employees to staff establishments, and to a somewhat lesser extent, procure the goods for consumers to purchase.  
By now, the stories of understaffed retail establishments, especially restaurants and entertainment venues, are plentiful. Workers have been reluctant to re-enter jobs that are historically at or near the low end of the pay scale and that require heavy public exposure. Supply chain bottlenecks appear to be easing somewhat, and preliminary signs point to an easing of labor shortages as well, as compensation and work conditions for these positions both improve.
In San Antonio, the unemployment rate has fallen to pre-pandemic levels to about 3.7 percent. This rate compares favorably to both the national (4 percent) and the state (5 percent) rates.  
This tightening labor market, however, is not necessarily good news for retail employers. With wages up across the board, retailers and restaurateurs must raise prices to maintain their profit margins. These higher compensation rates and commensurately higher prices are both a cause and a result of inflation, which is currently at a 40-year high.
The market has continued to see positive absorption and a decrease in new construction. Because of the continued desirability of the area and the strong local economic growth, there is sustained interest among retailers of all types to backfill recently vacated spaces almost as quickly as they become available.  
Additionally, most of the newly constructed retail projects have a significant proportion of preleasing in place before construction begins, so the additional speculative space doesn't have much impact on vacancy rates.
By the Numbers
Lease rates over the past year have actually shown increases, with the average price now at just over $20 per square foot on a triple-net basis. These rates range from as low as $10 per square foot for Class C properties in inferior centers to as much as $40 per square foot for new endcaps in well-located, Class A properties.  
While rates have generally increased slightly, we have also seen some reduction in concessions and tenant improvement (TI) allowances, meaning that effective rents are actually trending higher at a faster clip than might otherwise be indicated.
At about 94 percent, the marketwide occupancy rate is essentially back to its pre-pandemic level. In fact, with the exception of the Far North Central submarket (11 percent), all other submarkets currently have vacancy rates in the low single digits. Minimal new deliveries means that retailers have limited options, often requiring them to consider existing projects, usually second-generation spaces.
Deliveries of new retail space in 2021 totaled only 867,000 square feet, compared to an annual historical average of more than 2 million square feet.  Stricter underwriting standards for new development and higher construction costs have tightened new development activity, as the lease rates required to make many projects feasible are often unachievable in today's market. Even with another 1 million square feet of space under construction and scheduled to deliver this year, 2022 still promises to be a continuation of this trend of
below-average deliveries.
Despite concerns over the uneven recovery from the pandemic, the market posted 1.9 million square feet of net absorption over the past year, which is surprisingly consistent with historical averages. This occurred in spite of the departure of large Macy's stores from two regional malls. Most of this positive absorption occurred as new retailers backfilled existing spaces that had been recently vacated in existing malls and high-profile shopping centers.
On the investment front, sales of retail properties were strong in 2021, especially during the second half, as public health concerns subsided somewhat. The strong and growing economy in South Central Texas continues to attract investors from all over the United States and internationally. 
About 1.7 million square feet of retail space in the San Antonio metro area changed hands in 2021, just more than half of 2019's volume, which exceeds the historical average for the region. 
The average sales price in 2021 was just over $200 per square foot — an all-time high for San Antonio. Net-leased properties with excellent credit tenants with long terms remaining sold for cap rates as low as 4.5 percent.  Sales of multi-tenant assets tended to achieve cap rates between 6 and 7.5 percent, depending on location, quality and perceived upside.
Final Thoughts
The recent strength we have seen in San Antonio's retail market has come in the face of a major public health crisis and in spite of a very hard-hit hospitality/tourism industry, which is one of our area's three major economic drivers, along with military and healthcare. 
As the leisure and hospitality sector continues to recover, the outlook for the local retail market is bright. We see especially strong upward pressure on rents as our small inventory of vacant available space gets absorbed.  
Finally, we believe that demand from investors for retail properties will continue to be high, as our market dynamics and offered returns remain attractive. 
— This article originally appeared in the March 2022 issue of Texas Real Estate Business magazine. 
Get more news delivered to your inbox. Subscribe to France Media's e-newsletters.
Click here.