Schafer Richardson Receives $77M for New Affordable Housing Project in St. Paul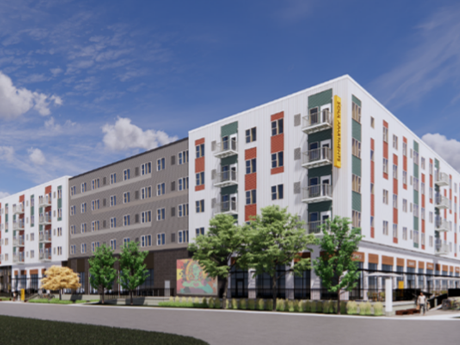 ST. PAUL, MINN. — Minneapolis real estate development company Schafer Richardson has received more than $77 million in financing for the development of Soul, a mixed-use development in St. Paul with an affordable housing component.
Multifamily financing provider Merchants Capital arranged the debt financing for Soul, securing a $33 million Merchants Bank of Indiana (MBI) construction loan, a $16.6 million MBI equity bridge loan and a $27.4 million Freddie Mac Tax-Exempt Loan to comprise the total $77 million. RBC Capital Markets served as the equity provider for the project. The City of St. Paul also contributed to the project through the allocation of American Rescue Plan Act funds and grants.
Located at the intersection of Robert Street and Plato Boulevard, Soul will comprise 178 one-, two-, three- and four-bedroom units. Of the total 178 units, 23 three-bedroom and 12 four-bedroom apartments will be restricted at 30 percent area median income (AMI). These units will remain affordable at 30 percent AMI for 30 years. The remaining 143 units will be restricted to individuals earning 60 percent AMI or lower, and will remain so for 40 years.
Soul will be constructed on a redevelopment site of a current city infill location, with all construction completed as union labor and union construction.
The property is designed to earn an Enterprise Green Communities Certification and will meet all necessary standards to comply with the City of St. Paul's sustainable building policy. An environmental cleanup of the area will be associated with the redevelopment. Additionally, the development will feature solar panels on the roof to support lower electricity rates.
Kaas Wilson Architects is the project architect, and Weis Builders is the general contractor. Construction on Soul is expected to be completed in the second quarter of 2024.