SIOR: Minimal Availability, Rising Construction Costs Dampen Industrial Brokers' Confidence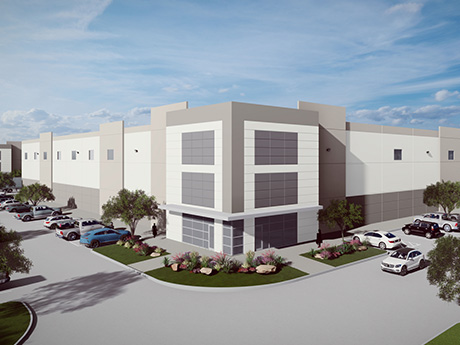 By Taylor Williams 
The combination of dwindling vacancies and skyrocketing construction costs is beginning to have a marginally negative impact on the confidence that industrial brokers across major U.S. markets have in their chosen property type, according to the latest sentiment report from the Society of Industrial & Office Realtors (SIOR).
For the first time in the report's history, the average sentiment of industrial brokers that carry the designation, while still very bullish overall, dropped below eight on a scale of one to 10. Specifically, overall sentiment fell from 8.2 in the fourth quarter of 2021 to 7.7 in the first quarter of 2022. The report also identified an environment of rising interest rates as an additional detractor on industry sentiment, though that factor is not unique to the industrial sector.
With industrial users heavily investing in their supply chains amid the pandemic and e-commerce boom, there's simply very little Class A space to be had, especially within infill locations in core markets. Disruptions within those same supply chains have helped drive costs of construction materials and timelines for projects to way-above-average levels, putting further downward pressure on supply growth.
As a result, overall industrial leasing activity has slowed. According to the report, the total volume of industrial leasing activity across the country decreased by 25 percent between the first quarters of 2021 and 2022. Rents have responded accordingly, with 62 percent of respondents who participated in the sentiment survey reporting "much higher" rent growth in the first quarter of 2022 relative to that period a year ago.
Survey respondents also characterized vacancy levels in their core metropolitan statistical areas (MSAs), painting a picture of the national market in the process. Roughly 95 percent of participants indicated that industrial vacancy rates in their areas were either "somewhat lower" or "much lower" than they were a year ago.
While these findings may seem to bode well for industrial brokers who primarily represent landlords and are potentially locking in historic rates for their clients, rampant rent growth can be a double-edged sword. Feverish rate escalation within a compressed time frame can price many tenants out of the market, in terms of both new leases and renewals.
Owners of newly built facilities are clearly in possession of in-demand spaces. But these landlords, which carry fresh construction loans that are coming due, may also have less flexibility with regard to rent negotiations for that reason. If their market is devoid of well-capitalized tenants looking to enter or expand, that dynamic creates something of a no-win situation. No deals also equates to no commissions for brokers who work on that structure.
However, owners of sites that can support new industrial development are in a largely advantageous position, as the only viable solution to reversing this trend is to deliver more product, no matter how costly and time-consuming it may be. An overwhelming majority of survey respondents identified their markets as favorable to sellers and marked by rising acquisition costs for developable sites.
Office Findings
In keeping with the name of the Washington, D.C.-based organization, the SIOR survey also gauged industry professionals on their bullish/bearishness of the U.S. office market.
Overall, brokers' confidence in the rebound of the office sector from its COVID-driven occupancy and rental rate declines is lukewarm — the average sentiment for the asset class clocked in at 6.5, up from 5.9 at this time last year (also on a scale of on to 10). Brokers cited a slight uptick in leasing activity — mainly subleasing — in explaining their brightened perspectives, but also warned that rising gas prices and more expensive commutes should not be ignored.
Specifically, just 38 percent of participants indicated that their markets possessed "adequate or extensive" supplies of office sublease space. That figure represents a significant decline of 67 percent from the previous sentiment report, which was conducted in the fourth quarter of last year.
The extent of the office rebound varies considerably from market to market, as evidenced by that the fact that overall office leasing activity has basically remained flat on a year-over-year basis. In addition, the majority (55 percent) of survey respondents stated that tenant concessions are still ongoing within their markets at either "moderate or extensive" levels. 
Get more news delivered to your inbox. Subscribe to France Media's e-newsletters.
Click here.