Sun Belt Markets Dominate Top 10 'Markets to Watch' in 2023, According to Emerging Trends Report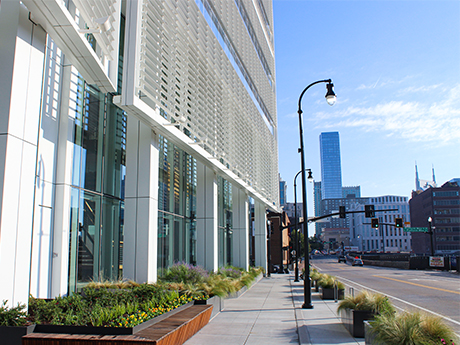 WASHINGTON, D.C. — A variety of Sun Belt markets once again lead the "top markets to watch" in 2023 for overall real estate prospects, with Nashville ranking No. 1 for the second consecutive year in the annual Emerging Trends report issued by the Urban Land Institute (ULI) and PwC US.
Using proprietary data and insights from more than 2,000 real estate industry experts across 80 tracked markets in the United States and Canada, Emerging Trends pegged the Music City as a "supernova" market due to its evolution from an 18-hour city to a "24-hour metropolis."
In the past couple years, Nashville has attracted Amazon and Oracle to build new office campuses, and two weeks ago the NFL's Tennessee Titans and the Metropolitan Government of Nashville and Davidson County agreed to terms for a new $2.1 billion football stadium in the East Bank district that could attract events such as the Super Bowl and College Football Playoff.
The private investment is in response to the Nashville MSA posting a 21 percent population growth rate in the past decade, according to the latest U.S. Census data. The Emerging Trends report noted that the pandemic has reinforced these migration trends as workers from the Northeast and West Coast are attracted to the relatively low cost of living in Sun Belt markets like Nashville. The Middle Tennessee region also has a strong pipeline of recent graduates from Vanderbilt University and Middle Tennessee State University who choose to live and work in Nashville.
One hitch in Nashville's growth prospects, according to the report, is that infrastructure — namely the dearth of public transit options — has struggled to keep pace. One focus group participant commented, "Nashville is like a teenager. We have grown too quickly and haven't decided what we want to be when we grow up."
Overall the top 10 markets to watch featured nine markets in the Sun Belt. Within this group, the biggest movers from last year's report were Dallas-Fort Worth, which jumped five spots to land at No. 2, and Atlanta, which also ascended by five spots to No. 3.
The full top 10 are as follows:
1. Nashville
2. Dallas/Fort Worth
3. Atlanta
4. Austin, Texas
5. Tampa/St. Petersburg, Fla.
6. Raleigh-Durham, N.C.
7. Miami
8. Boston
9. Phoenix
10. Charlotte
Cautious Optimism
The tone among participants in this year's Emerging Trends was cautious optimism as industry experts are taking a long-term approach to real estate beyond what are labeled as cyclical headwinds like rising interest rates, declining GDP and sinking deal flows.
"There are several factors at play determining both the near- and long-term future of the industry," said Byron Carlock, U.S. real estate leader for PwC. "Although real estate capital markets are constricting, they are still open for business, investors are still buying high-quality properties, lenders will continue to lend and companies should move forward with cautious optimism through this current cycle and prepare to adapt to quick market changes."
ULI and PwC said that, broadly speaking, the plan among participants is to ride out the current slump and reposition their firms for another period of sustained growth and strong returns.
"We'll look back in 10 years, and the prices that seem astronomical today will seem like a bargain," said one real estate professional interviewed for the report.
Emerging Trends 2023 also reconfirms two sometimes contradictory property market trends: Aspects of the industry are "normalizing" (reverting to pre-COVID patterns), while others appear to have permanently changed as the pandemic alters how end users utilize different types of properties.
The most prominent example to the latter is the office sector, which has two competing movements afoot: remote/hybrid work and a permanent return to the office. One tidbit from the report is that participants believe that 10 to 20 percent of the U.S. office supply may need to be removed or repurposed to bring supply-demand back to equilibrium.
"The past few years have been historic territory for the real estate industry, and the pandemic has permanently changed how and where we use different types of properties," said Carlock. "The industry should work closely with stakeholders to help assess [how] they are addressing demands and shifting sentiments while building trust."
Other key themes tackled in Emerging Trends include sustainability and climate change; deals and capital markets; affordable housing; infrastructure spending to build smarter and fairer cities; and the impact of burgeoning virtual reality technology.
This is the 44th year of the annual Emerging Trends report. ULI and PwC interviewed and surveyed a wide gamut of the real estate industry for the report, including investors, fund managers, developers, property companies, lenders, brokers, advisers and consultants.
To view the full report, click here.
— John Nelson
Get more news delivered to your inbox. Subscribe to France Media's e-newsletters.
Click here.