Taiwanese Semiconductor Manufacturer Announces $28B Expansion at North Phoenix Plant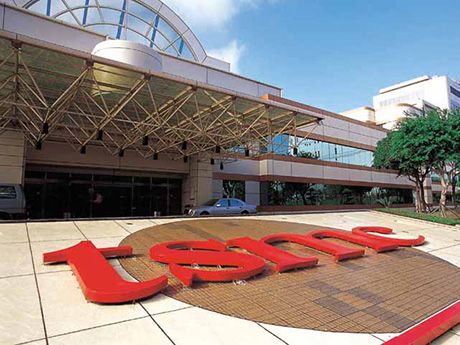 PHOENIX — Taiwan Semiconductor Manufacturing Co. Ltd. (TSMC) has announced plans to build a second plant in North Phoenix. The move will increase the company's investment at the Arizona manufacturing site from $12 billion to $40 billion and create 4,500 permanent jobs, in addition to 10,000 construction jobs.
The expansion represents the largest foreign direct investment in Arizona history and one of the largest foreign direct investments in the history of the United States, according to TSMC. Semiconductors, or computer chips, are an essential element of most all electronic and computing devices, including electric vehicles, phones, tablets, TVs, home appliances, solar panels and gaming consoles.
The company is also in the planning stages for an onsite water reclamation plant that, when finished, will allow the TSMC Arizona site to achieve near-zero liquid discharge.
The announcement was made yesterday at the opening of TSMC's first semiconductor factory. President Joe Biden, Arizona Gov. Doug Ducey, U.S. Commerce Secretary Gina Raimondo, Governor-elect Katie Hobbs, Phoenix Mayor Kate Gallego, members of Arizona's congressional delegation, TSMC chairman Dr. Mark Liu and TSMC founder Dr. Morris Chang attended the ceremony.
Also attending and speaking at the event was Tim Cook, CEO of Apple. Cook said the tech giant will continue to purchase semiconductors that TSMC is producing at its Arizona factories.
"We are planting a seed in the Arizona desert. And at Apple, we are proud to contribute to its growth," said Cook.
Partners involved in the plant directly or indirectly include customers Amazon Web Services, AMD, Ampere Computing, Apple, Broadcom, Marvell, Microchip Technology, Micron, NXP Semiconductors, NVIDIA and Qualcomm Technologies; suppliers Applied Materials, ASML, ASM, KLA Corp., LAM and TEL; industry partner Microsoft; construction partners United Integrated Services, Marketech International Corp., Okland Construction, CTCI and Austin Commercial; trade groups Semiconductor Industry Association, Global Semiconductor Alliance and SEMI; and educational partner Arizona State University.
The second facility will utilize TSMC's 4-nanometer technology for semiconductor wafer fabrication. The project will be equipped for 3-nanometer production by 2026. There will be a combined annual capacity of 600,000 wafers a year with an estimated end-product value exceeding $40 billion, according to TSMC.
Since the announcement of the first TSMC plant, semiconductor suppliers such as Sunlit Chemical, Chang Chun, Kanto PPC, LYC Chemical and United Integrated Services have invested in operations in Arizona. To date, the total investment from supplier companies exceeds $1 billion, according to the governor's office. TSMC's investment is expected to generate more than 13,000 jobs at supplier companies.
Arizona is becoming a hub for semiconductor production. In nearby Chandler, Intel Corp. and Brookfield Asset Management recently announced a $30 billion expansion of Intel's Ocotillo semiconductor campus. To aid in the billions of dollars in investment from TSMC, Intel and other manufacturers and suppliers, the State of Arizona recently invested $100 million to enhance in the infrastructure needed to attract and retain companies in the industry.
In addition to state investment, Biden recently signed the CHIPS and Science Act of 2022 into law, which includes funding for $52 billion in incentives for the U.S. semiconductor industry to increase production domestically.
TSMC is publicly traded on the New York Stock Exchange under the symbol TSM. The company's stock price opened at $79 per share this morning, down from $122.32 one year ago.
— John Nelson
Get more news delivered to your inbox. Subscribe to France Media's e-newsletters.
Click here.