Tenant Demand Remains High in Seattle Industrial Market, but Interest Rates Slow Investment Sales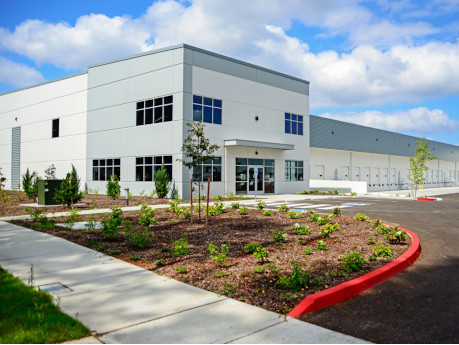 By Bill Condon, Executive Vice President, Colliers
The most significant impact to Seattle's industrial market this year comes from outside the market. Inflation resulting in raised interest rates has stymied sale activity but done little to slow leasing activity. Tenant demand has remained high, particularly among third-party logistics (3PL), ecommerce and aerospace companies.
Logistics remains the main driver for activity and development in submarkets from Tacoma south. This year alone, Holman Distribution leased 353,000 square feet in Frederickson and Maersk leased 246,000 square feet in Lakewood. Both of these cities only had sporadic activity prior to 2020. For 3PL companies, the south Puget Sound/Tacoma area is attractive due to its proximity to the Port of Tacoma and the desirable labor pool in Pierce County. Closer to Seattle, Blue Origin leased 172,000 square feet in Kent, furthering the legacy of aerospace activity in Puget Sound.
The rapid rise in interest rates has created a difference in expectations between sellers and buyers, whose interest rates have nearly doubled since the start of this year. This disconnect between the seller's value and buyer's ability to purchase is likely to delay transactions until there's more stability in capital markets nationally.
While tenant demand remains robust, there is less available product, particularly in bulk product, which will lead to lower net absorption this year. Amazon has also stated it will pull back from leasing nationally, including its headquarters market in Puget Sound. The impact of continued demand with less available product in key submarkets is leading to still-increasing rental rates and even increased escalation rates. In prior years, 3 percent was a typical rent increase. Now, it is more common to see 4 percent annual rent escalations.
All of this has made the Seattle industrial market one of contradictions. There is considerable demand for leasing, but there are fewer options to transact on than last year. There is less sale activity, but fundamentals keep the market an attractive option for investors. We expect this year will end on a positive note with historic levels of absorption and activity, but it is unlikely to surpass the record-breaking 2021.
Get more news delivered to your inbox. Subscribe to France Media's e-newsletters.
Click here.