Texas' Economic Growth Generates New Opportunities in Affordable Housing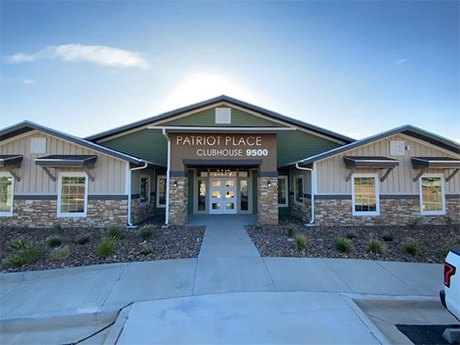 By Cody Roskelley, senior developer at Pennrose
Texas has experienced tremendous residential growth over the last few years. Families are leaving high-cost, high-tax areas like New York and California for more affordable alternatives. According to The Tax Foundation, Texas was one of the Top 10 U.S. states for inbound migration in 2021, posting population growth around 1.3 percent on a year-over-year basis.
With population increase also comes opportunities for economic growth and regional investment. However, having high-quality, affordable and workforce housing stock is key to the state successfully capitalizing on this moment. Between historically high rates of inflation and single-family home prices, as well as aggressive interest rate hikes, having the affordable housing infrastructure in place to attract new residents is critical.
While most people generally agree that there is a need for more affordable housing, there is often local pushback once such communities are proposed in their neighborhoods. Much of the opposition stems from a lack of understanding of what affordable housing is — and isn't. For example, individuals making anywhere between 30 to 80 percent of the area median income (AMI) can qualify for affordable housing. There are also several different subcategories of affordable housing:
Low-Income Public Housing: This is HUD-subsidized housing for individuals who have great financial needs.
Low-Income Tax Credit Housing (LIHTC): In Texas, different residents of an apartment community will typically have a blended area median income of 60 percent. That means that individual residents could be making as much as 80 percent of AMI and as low as 30 percent of AMI.
Workforce Housing: To qualify as workforce housing in Texas, 51 percent of the units need to be leased to individuals who make 80 percent or lower of the area median income. The other 49 percent of the units are leased at market rates.
Most affordable housing is privately owned and managed for working families. Additionally, well-located workforce housing can reduce commute times and the cost of living for senior citizens, young families, young professionals, city employees, teachers, firefighters and others who might otherwise be priced out of the market.
This holds especially true in areas like Dallas or Houston, where the average single-family home value is over $400,000. Similarly, workforce housing provides affordable options to individuals making up to 80 percent of AMI (for example, around $86,000 in Dallas County) and can be a huge asset for areas with strong employment growth looking to attract top talent and employers.
In addition, while affordable, or LIHTC, housing is often indistinguishable from market-rate product, it is actually a much more stable investment for local communities. The LIHTC program has strict compliance regulations, requiring long-term ownership, guaranteed affordability and high standards for building materials, energy efficiency and property upkeep. Whereas market-rate housing — and thus its quality — can change hands at any moment and is subject to fluctuating demand, affordable housing is predictable and reliable.
Affordable housing also brings many benefits to local neighborhoods and communities at large, not just residents. Real estate development creates countless local jobs, employing everyone from general contractors, subcontractors, architects and engineers to maintenance staff and onsite property management teams. In fact, the Center for Housing Policy found that building 100 new LIHTC units leads to the creation of 80 jobs from direct and indirect effects of construction.
Plus, reducing the rent burden among low- and middle-income families through development of affordable housing drives increased purchasing power and consumer spending, both of which benefit local businesses and municipalities. Studies have also shown that affordable housing increases nearby property values and can bring new amenities to neighborhoods, such as retail, dinning, commercial space and outdoor recreation areas.
It's clear that affordable housing has significant economic impacts and is a critical component for fostering a healthy local economy. We need to provide incoming residents — especially young families and young adults entering the workforce — with high-quality affordable and workforce housing options in order to capitalize on Texas' growth potential. Having this infrastructure in place could be a boon for the region and spur future economic investment, growth and development throughout the state.
Cody Roskelley is a senior developer at Pennrose. He is based in Texas and has more than 16 years of experience in affordable housing, multifamily acquisitions, management, development and rehabilitation projects.
Get more news delivered to your inbox. Subscribe to France Media's e-newsletters.
Click here.