What's New With Industrial Deals in Texas?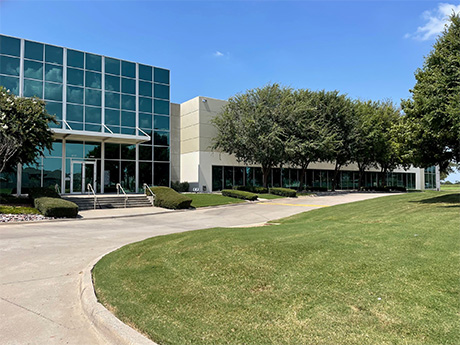 With each year that passes in the current cycle, industrial real estate, along with multifamily, becomes more deeply ingrained as a darling asset class among commercial developers, lenders and investors.
For all the talk about Americans being social creatures, there remains a massive contingent of the population that, when it comes to shopping, overwhelmingly prefers the convenience and relative anonymity of e-commerce. What started out as pandemic-related justifications for buying goods online as opposed to in-person has given way to a full-fledged, tacit acknowledgement of a trend that was already in place prior to February 2020. 
As such, demand for facilities — not just traditional, pure-play industrial spaces — that can function as e-commerce fulfillment and distribution centers continues to skyrocket. This trend is even more pronounced in markets with surging populations like those of major Texas cities. 
Industrial brokers are the ones who see it all. These professionals talk to tenants about acute real estate needs that are critical to serving customers without accruing exorbitant transit costs. Brokers work with developers who must build and price their spaces in accordance with their own escalating cost structures for land and construction. 
The deals that industrial brokers execute form the backbone of the data that investors and lenders covet in a market in which competition to acquire and lend on industrial assets is beyond fierce. For ultimately, every cap rate and loan term is a function of a given market's supply-demand balance for industrial space and what rent it commands. 
In Dallas-Fort Worth (DFW), that relationship is taking the form of record levels of new construction. According to data from JLL, at the end of the 2021, the metroplex had about 40 million square feet of industrial space under construction. At that time, year-to-date net absorption was 37.3 million square feet, demonstrating that product is being leased as quickly as it becomes available. At 5.9 percent, the metroplex's direct vacancy rate is the lowest it's been since the third quarter of 2014.
Though a much smaller market in terms of inventory, Austin boasts a similar story. JLL's fourth-quarter 2021 data puts the state capital's industrial vacancy rate at 3.4 percent, down a whopping 200 basis points from that period in 2020. The average asking rent grew by 8.5 percent from $7.59 per square foot to $8.24 per square foot during that stretch.
Texas Real Estate Business sought to explore these dynamics in greater detail by surveying a quartet of industrial leasing agents — one from each of the four major markets — about an array of issues that define deal structures and requirements in today's world. Their insights reveal plenty about their markets' long-term growth prospects, based on the current composition of users and barriers to entry.
Participants include Rick Medinis, SIOR, president of industrial at NAI Robert Lynn (DFW); Bill Ginder, SIOR, CCIM, senior vice president of brokerage services at Caldwell Cos. (Houston); Blake Patterson, senior vice president at AQUILA Commercial (Austin); and Roger Hill, senior vice president at JLL (San Antonio).
What follows are their edited responses: 
Texas Real Estate Business: What do you see as the biggest deterrent  to sustaining the pace of industrial development and absorption in your market?
Rick Medinis: Land availability. The costs associated with acquiring and developing land in DFW have gone up exponentially over the past two years. In addition, developers are facing longer lead times to bring projects to market. To date, our lease rates have been rising, which has absorbed these rising costs of land and construction, but we're nearing a tipping point where the costs to buy or lease a building will be out of reach for a significant number of users, which will cause demand to subside.
Bill Ginder: If you can find land, prices are going up exponentially, and the cost of engineering and land preparation to meet government guidelines for flood prevention adds additional costs. Lead times on materials and rising costs make it hard to even get viable bids for a project or to provide a timeline, much less conduct a pro forma that will be outdated before a shovel hits the ground. Then you have to navigate a labor environment in which subcontractors are stealing crews at lunch time. There is high demand today, but if you don't have a project already started or in advanced planning stages, you won't be able to start one and get a reasonable loan. 
Blake Patterson: While AQUILA believes that industrial development in the Austin area will continue its torrid pace throughout 2022 and 2023, the biggest obstacle or restraint to development in the short term would likely be supply chain-related delays for building materials such as steel and concrete or equipment, or delays relating to equipment shortages such as HVAC units. In the long term, the deterrents to industrial development in the Austin area will likely be the lack of sites with utility entitlements and the increasingly stringent requirements placed on developers by various municipalities in the area.
Roger Hill: Historically, the driving factors that shine a light on our market include our excellent labor supply, affordable cost of living and low land prices. These factors have attracted many developers to San Antonio over the past few years, and soon, we're going to start seeing land shortages. 
TREB: In your estimation, based on the amount of calls and requests/proposals you're fielding, how much higher is the ceiling for industrial rent growth in your market?
Medinis: In DFW, we are very close to a ceiling now. We expect the DFW industrial market to set another development record in 2022. The lease rates being quoted are at all-time highs, and by the end of the year, we may experience an oversupply of space, which will cause rates to flatten or even pull back slightly.
Ginder: A lot of our clients are coming from out of state — mainly California. While they are not shocked by asking rates in Houston, they are trending toward older construction with lower prices rather than new construction. But as long as product is available and they have to be in Houston, they will pay what the market demands.
Patterson: For 2022 and into 2023, we feel that landlords will continue to be able to increase rents as the amount of available inventory remains low and the demand remains high. As we move later into 2023 and into 2024, more industrial projects will be coming on line and vacancy rates will likely ease a bit from the current record lows. We expect demand to remain strong, but the increase in available space may in the next 18 months may lead to some leveling off or possibly a slower rise in rental rates.
Hill: Rental rates are changing daily. Rents have jumped 20 to 25 cents per square foot over the past six months, and we are seeing larger increases for new construction. For example, at Four Oaks, we quoted $5.65 per square foot for preleasing and now sit at $6 per square foot. We expect to see rents continue to rapidly climb in the short term, with likely increases of another 30 to 40 cents per square foot in the next three to six months. 
TREB: Can you provide a breakdown of the demand side of your market in terms of users and industries. How do you see that mix evolving in the near future?
Medinis: In DFW, it's about 55 percent retail/e-commerce, 25 percent business-to-business, 15 percent manufacturing and 5 percent other.
Ginder: In Houston, it's about 10 percent e-commerce, 50 percent logistics and 40 percent manufacturing.
E-commerce should grow substantially to 30 percent, with logistics staying flat and manufacturing reducing to 20 percent.
Patterson: In Austin, the users that require larger blocks of space are e-commerce and distribution companies. We are also seeing an increase in food- and automotive-related users with larger square footage requirements in the market right now. In addition to these users, which are active not just in Austin but across the country, we're also seeing local and regional companies in the market that need more warehouse space to accommodate their business growth. In the near future, this mix of users will remain consistent with e-commerce demand, possibly strengthening as more and more people continue to move into the Austin area.
Hill: The least active segment has been manufacturing; however, it's growing at a rapid pace with tenants like DeLorean, Eisen and Navistar entering the San Antonio market. E-commerce and retail have been extremely active over the past 12 to 18 months, but we're seeing both start to slow down. Regional/statewide/third-party logistics and e-commerce/retail represent the largest percentages of demand and are generally split equally.
TREB: Given the healthy level of demand throughout the state, have you begun marketing your spaces earlier in the development cycle, or is the timing of these initiatives still largely based on tenants' lead times? 
Medinis: To the contrary, we're pushing the marketing to later in the development cycle. In this era of rising rental rates, we're trying to not get locked into today's rates for leases that won't begin for six to 12 months. So until a tenant has made an absolute commitment to a specific project, we're leaving ourselves flexible to take advantage of the market. 
Ginder: Timing is a function of tenants' lead time. In my experience, when clients have an idea to move or expand their business into a new area, they do an internal study about the viability of the idea, agree to do it and then decide to look at the market for space. They have a time frame and don't want to wait on what "will be" but rather want to see "what is" — in this case, a finished space. 
Patterson: It varies depending on an owner's or developer's goals for a particular project, but we have begun marketing several of our new development assignments earlier in the development cycle. This helps us capture the attention of the tenants coming into the market today that are looking 12 to 18 months ahead of their desire to be operational.
Hill: Historically, we didn't start marketing our spaces until they were completed, as we didn't see much preleasing demand.  Now, we begin the marketing process essentially as soon as we close on the land and have the permitted specs so that prospective tenants have the information they need as soon as possible.
TREB: To what extent do you see requirements in your market for outdoor storage space for trailer parking, inventory overflow, truck repairs, etc.? 
Medinis: About 60 percent of deals in the market find value by having the ability to store trailers or product outdoors. Traditionally, trailer storage has been added to developments as a "tenant amenity," but high demand has moved some landlords to start charging for trailer spots, as a profit center, in multi-tenant projects.   
Ginder: Almost every requirement we see has a secure outside storage component, mainly for trailer/inventory storage or for vehicle overnight storage. Houston is the fourth-largest city in the country and has all the problems size brings with it; we don't have a problem with break-ins so much, but product and vehicles left outside overnight are at risk and need to be protected.
Patterson: For certain end users, there has always been strong demand for outdoor storage space for product inventory and fleet vehicle parking, but supply has consistently lagged that demand. Regarding trailer parking, we are seeing an increased demand for requirement, along with the increase in e-commerce and distribution facility requirements. Many of the new and planned developments are meeting this increased demand for trailer parking, and we are seeing more site plans that include trailer parking as part of the truck court area at rear-load buildings. Until recently, it has typically been only cross-dock buildings that accommodated trailer parking.
Hill: We're seeing much higher demand for outdoor storage, parking and trailer parking. We're encouraging all developers to set land aside for outdoor storage, whether for trailer parking or overflow space.
— This article originally appeared in the March 2022 issue of Texas Real Estate Business magazine.
Get more news delivered to your inbox. Subscribe to France Media's e-newsletters.
Click here.